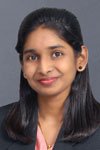 Caroline Angel Devet | Accounting and Tax Officer
I joined Healy Consultants Group PLC in September 2019 as an Accounting and Tax Associate. Before that, I used to work for a hospitality industry. I graduated from University Malaysia Sabah with a Bachelor of International Finance (Hons). Now I use my skills and knowledge to assist Healy Consultants Group PLC's clients and staff.
My business goals

Enhance my knowledge and skills in accounting and tax to provide a quality deliverable to our clients
To be expertise in accounting and taxation for various jurisdiction

My daily work schedule

Assisting our multi-national Clients' complete their global companies' accounting and taxation filing obligations in Australia, Hong Kong, Singapore and etc
Monthly and quarterly Government reporting including GST and payroll for our Australia Clients
Processes financial documents and data in an efficient and timely manner to our multi-national Clients
Replying Client's email in a timely manner

The most interesting work I ever did

During my university days, as part of our curriculum we are assigned to conduct an event and contribute the money to people in need. Thus, we sell various types of foods, drinks, handcrafts and conduct a cultural programme to raise fund and help those in need.

Pastimes

Watching movies;
Travelling;

Business style

Confident;
Accountability;
Integrity
Dedicated;

Language I speak

A sample of my global business experience

Preparing accounting and tax reports for multi-national Clients based in various jurisdictions such as Singapore, Hong Kong, Australia and etc.
Lodge annual corporate tax return for various jurisdictions in a timely manner.
Preparing monthly payroll report and distribute it to Client in a timely manner.
Advice Clients on paying and lodging their PAYG tax in a more convenient way.
Liaising with local government on behalf of clients.
Contact our firm
Your query will be handled promptly by one of our in-house experts based on the nature of your query and your country of interest.