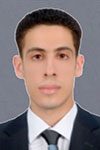 El Mehdi Boumehraz | Legal and Compliance Officer
I joined Healy Consultants Group PLC in November 2021 as a Legal and Compliance Officer. Prior to that, I used to work as a Central Bank Inspector. Now I use my skills and knowledge to assist Healy Consultants Group PLC's Clients and staff.
My business goals

Ensure Healy Consultants Group PLC is compliant with local and international legal and regulatory requirements.

Ensure that effective AML/CFT measures are in place in order to mitigate and minimize Healy Consultants Group PLC's exposure to risk.

Ensure that all of our staff are aware and have access to compliance-related information and assistance.

Ensure contracts and agreements safeguard our business interest.

My daily work schedule

Assessing the risk(s) of potential Clients and conducting ongoing monitoring on existing Clients.

Reviewing agreements and KYC documentation.

Assisting Client Relationship Officers with compliance-related queries.

Attending conference calls with Clients to explain regulatory requirements in relation to KYC documentation.

The most interesting work I ever did

Conducting DD checks for Clients in multiple jurisdictions.

The most rewarding work I ever did

Completing three financial statements audit with the full report during the same week.
Volunteering to deliver iftar meals to homeless fellows.

Pastimes

Business style

Rigorous
Analytical
Meticulous

Languages I speak

English, Arabic, French and German

A sample of my global business experience

Preparing DD checks for multinational Clients based in various jurisdictions like Singapore, Japan, Hong Kong, Gibraltar and South Korea.
Contact our firm
Your query will be handled promptly by one of our in-house experts based on the nature of your query and your country of interest.