Success tips when doing business in Africa in 2023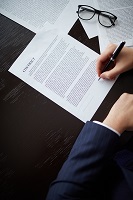 To run a successful business in Africa, it is imperative that our Client understands the local business customs. While these tips given below hold true for the whole region, our Clients will find it useful to refer to our success tips' page for the individual countries.
With over 2000 languages spoken, Africa is the most linguistically diverse region in the world. English is commonly used in Northeast and Southern Africa but our Clients doing business in Northwest Africa will need to hire a French or Arabic translator;

If a market opportunity is too good to be true in Africa, it most likely is. Always remember that African countries suffer from a very inventive scam industry that makes a living out of promising naïve entrepreneurs big business deals;

Strong relationships are vital for running business in Africa. So, we advise our Clients to attend gala dinners, trade fairs and exhibitions in the country;

In most African countries, dealing with local bureaucracy can be a nightmare for entrepreneurs: the public administration will bring you very few solutions but many problems, and business "gifts" will often be expected by officials to speed up procedures;

In many African countries, titles are very important, so always refer to potential Clients correctly as "chief", "prince", "boss" or "engineer". However, a great sense of humor is also required during meetings. Most African businessmen are known to be hearty and exchange banters during meetings and when conducting business;

Ethnic problems are plenty in Africa, so please be aware of the ethnicity of your local business partner(s). Their identity may have a tremendous impact on your market opportunities, as local businessmen will favor their own people when concluding contracts;

Our Clients may elevate their marketing and brand-building strategy by targeting African costumers not only on global networks such as Twitter and Linkedin but also popular local networks, including notably Eskimi, Mxit and Bandeka;

Foreign entrepreneurs are not always welcomed in Africa: Indian businesses suffered persecutions in Uganda, Caucasian farmers were expropriated in Zimbabwe and anti-Chinese sentiment is currently building through the whole continent;

Many African countries are highly unstable so consider buying political risk insurance. The World Bank's Multilateral Investment Guarantee Agency (MIGA) and several national development agencies offer insurance products to cover these risks;

Finance is always an issue in Africa, so talk to lenders early. While African banks are not always reliable, startups may alternatively seek support from NGOs and microcredit institutions, especially if they demonstrate that the financed project will be beneficial to the local population.