Belarus employment visas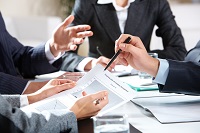 All immigration to Belarus is controlled by the federal government through the Ministry of Foreign Affairs. The employment of foreign workers in Belarus is closely regulated, with a valid work pass or business visa required. A letter from the inviting organization is generally required for a foreign employment visa. Healy consultants will assist our Client with all immigration matters;

Workers from Russia, Kazakhstan and Kyrgyzstan do not require work permits, as there is free movement of labour within the Eurasian Economic Union;

Immigration to Belarus requires a businessperson to obtain a short-term employment or business visa to enter the country. Once in the country, the foreign person may apply for a sojourn permit and, if necessary, a multiple entry/exit visa;

In Belarus, a businessperson applies for a short-term business visa (Type C) before applying for a sojourn permit once in the country. A business visa application requires an application written on company letterhead, including the full name of the company, its location, a valid business telephone number and a guarantee by the company that the businessperson will comply with all rules of their stay;

Employment visas are more difficult to obtain. They require either a notary-signed copy of a special employment permit issued by the Citizen and Migration Department of the Directorate of Internal Affairs of Minsk City Executive Committee or an application by a commercial organization with foreign investments, written on company letterhead and including the full name of the company, its location, and a guarantee by the company that the businessperson will comply with all rules of their stay.
Corporate banking options
Healy Consultants' corporate banking team will expertly handle corporate bank account opening in Belarus for our Clients. We will prepare all the necessary documents and submit them to the bank on behalf of the Clients and, if needed, we also attend the bank account opening interview on your behalf.
Belarus banking
The National Bank of the Republic of Belarus supervises the banking sector in Belarus;
There are no foreign international banks in Belarus. Some of the local banks in Belarus include BPS-Sberbank, Belagroprombank, Priorbank and Absolut Bank, among others;
If our Client is not comfortable only maintaining a Belarus corporate bank account, Healy Consultants can open an additional international corporate bank account outside of Belarus. Examples include London, New York, Germany, Bulgaria, South Africa, Australia, or Dubai. Our fee for this service is US$3,950 without travel or US$2,550 with travel. All banks will be top tier banks in these countries with excellent internet banking services.
Healy Consultants banking services
To support Belarus company formation, Healy Consultants will assist our Clients with accessing a full range of tailored corporate banking facilities comprising of

i)

single and multiple currency accounts

ii)

telephone banking

iii)

internet banking

iv)

savings and checking accounts

v)

debit and credit cards and

vi)

wealth management services.

Healy Consultants will be pleased to open a Belarus corporate bank account without travel. It is a time consuming task, Healy Consultants will shelter our Client from the administrative challenges. As you can appreciate, it is a difficult task to obtain bank account approval through a newly formed company, when shareholders and directors and bank signatories reside overseas. Healy Consultants will prepare a business plan for the bank to optimize the probability of corporate bank account approval. Depending on our Client business and nationality, there is a 10% probability the banks will request a bank signatory to travel for a one hour bank interview. Healy Consultants will try its best to negotiate with the bank for a travel exemption. If our Client must travel to Germany for corporate bank account opening, Healy Consultants will refund our Client US$950;

The banks enjoys ultimate power of approval of corporate bank account applications. Consequently, guaranteed success is outside of Healy Consultants' control. What is inside our control is the preparation and submission of a high quality bank application that maximizes the likelihood of approval. To date, we enjoy a 100% approval record because of our global banking relationships and determination;

Global banks continue to tighten corporate bank account opening procedures, their internal compliance departments completing more thorough due diligence of Clients. Consequently, our Clients should expect the bank account approval period to take up to 4 weeks. Furthermore, global banks now require evidence of proof of business in the country where the corporate bank account will be, including sales contracts or lease agreement.
Opening a corporate bank account in Belarus
Healy Consultants' Compliance Team can open an international corporate bank account within 4 weeks of Belarus business setup to facilitate Belarus company incorporation;
Healy Consultants will first register the Client's company with the State Registry of Belarus which is a requirement with most banks in Belarus;

When the company registration is complete, Healy Consultants will obtain the registration certificate on behalf of the Client;

The documents required for opening a corporate bank account in Belarus are

i)

Articles of Incorporation and By-Laws written in Russian/Belarusian language, or a certified translation thereof

ii)

registration certificate

iii)

notarized board resolution with names of signatories authorized to open the account in a particular bank

iv)

bank card with signature samples of the authorized person(s) and imprint of the round seal of the company

v)

banking resolution and

vi)

proof of listed status on the stock exchange (if applicable);

There is a high probability that the Client will be obliged to travel to meet the bank offices in order to open the account. Healy Consultants, however, does everything necessary to minimize this probability ensuring the Client does not travel;

After the approval of the preferred corporate bank account, Healy Consultants will promptly send by post or email our Clients all original documents, unopened bank correspondence and a Clients feedback survey.
Exchange Controls and other regulation
Belarus implement several exchange control restrictions, including:

i)

payments in foreign currency between residents of Belarus is forbidden with the exceptions of payment for gas and oil

ii)

residents of Belarus must carry out all import/export transactions through a special bank account setup for foreign trade

iii)

advance payments for imports are prohibited except payments from the importer's own currency returns and

iv)

legal entities are required to sell 30% of currency obtained under foreign trade contracts. Companies required to sell 30% of the obtained currency must report to the bank and submit respective commercial documents not later than 7 days after completion of the transaction;
Belarusian currency legislation stipulates that companies are required to file a statistical report on the import/export of goods and services by the 15th day of the month following the month when the respective documents for the acceptance of goods and services were signed.
Grants and funding programs
Grants and other funding programs are available from the Belarusian government for establishing an enterprise. There are grants and other assistance available in many categories, including developing your business, innovation and exporting. Healy Consultants assists our Clients locate the grants and assistance programs most relevant to your business environment.