Mauritius client case studies in 2023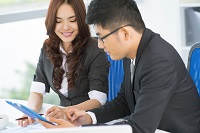 Mauritius investment company transfers-in to Healy Consultants Group PLC

Background

Our Client focuses on making personal investments for its shareholders. It makes these investments through limited liability entities located in tax-friendly jurisdictions.
Our Client contacted Healy Consultants Group PLC because they needed a new management company to manage their two Global Business Companies (GBC) within Mauritius, both of which held a number of our Client's important investments.
Our Client engaged Healy Consultants Group PLC to assist them with management company services in Mauritius. The scope of work included

i)

performing a file inspection

ii)

transferring-into their GBCs

iii)

making corporate structure changes

iv)

providing a legal registered address

v)

providing nominee directors and

vi)

renewing the entities.

Healy Consultants Group PLC engagement

Our Client was having difficulties with their existing Mauritian management company, and so contacted Healy Consultants Group PLC.
Our Client Engagements Manager Henry explained to our Client that in order to transfer into their Mauritius companies, a Healy Consultants Group PLC would first need to perform a file inspection on the companies for a small retainer fee.
Our Client confirmed that they wished to proceed, so Henry prepared a retainer fee proposal for their settlement.

Mauritius GBC companies file inspections

Our Client settled Healy Consultants Group PLC's retainer fee and provided the initial required due diligence documentation for our compliance checks.
Henry immediately activated Healy Consultants Group PLC's Mauritius Financial Services Commission Licensed local agent to begin the file inspections.
The local agent discovered that there were many outstanding filings and requirements needed in order to get the businesses into good standing.
Upon understanding the present standing of the two GBC companies, Henry prepared a final proposal with a complete invoice that included the full scope of work to be completed during and after the transfer-in.

Mauritius Transfer-in

Our Client settled the first instalment of Healy Consultants Group PLC's engagement fees.
Henry then prepared a detailed engagement project plan which laid out each step of the transfer-in strategy from beginning until project completion.
Healy Consultants Group PLC's Mauritius agent prepared the documentation to

i)

change the management company

ii)

change company secretary

iii)

update registered address and

iv)

appoint nominee directors. The documentation was sent to our Client for their signature.
Once the signed documents were received from our Client, the same was submitted to the Mauritius FSC for completion.

Post Transfer-in

The Mauritius FSC confirmed that all the changes had been actioned and that Healy Consultants Group PLC's local Mauritius agent was now the management company.
The Mauritius FSC then confirmed to the new management company all the pending filings and penalties that needed to be addressed to get the company into good standing.
Healy Consultants Group PLC, in conjunction with its local Mauritius agent, compiled all the outstanding filings required and requested the same from our Client.
Upon receipt of all the requested documentation and filings, Healy Consultants Group PLC's local agent submitted the same to the Mauritius FSC.
After the Mauritius FSC confirmed all required documentation was received, Healy Consultants Group PLC's local agent renewed the tax certificates and submitted the annual general meeting and board meeting minutes as required.
Upon receipt of all the requested documentation, both of our Client's Mauritius GBCs were now in good standing and the challenging engagement was complete.

Engagement completion

Our Client requested Healy Consultants Group PLC assist them remain in good standing, submit all required annual filings and provide ongoing nominee support services.

German headquartered software development company registers a domestic company in Mauritius

Background

Our Client is a Munich based IT services company with its largest software development centre in Gurgaon, India. The company provides advanced proprietary Information Technology Enabled Services software and management consultancy services, including Big Data Analytics, Cloud Services, Digital Marketing and CRM software;
The company is part of a Germany tech group listed on the Frankfurt Stock Exchange. The objective of a setup in Mauritius is specifically to fulfil the contractual requirements established by its only client, a major bank in the country;
Having found Healy Consultants Group PLC business website through Google, our Client connected with Kunal Fabiani in October 2018 to assist with this requirement and complete the engagement before April end 2019. After a cursory discussion and valuing the potential partnership with a corporate service provider able to establish several entities globally for their Firm, in late November our Client decided to engage Healy Consultants Group for this simple setup.

Engagement planning

Our Client provided us with the KYC documents of the directors almost immediately. However due diligence for the majority shareholders and Ultimate Beneficial Owners of the listed company was provided over several weeks after non-disclosure agreement was signed due to the confidentiality of the information required;
In the meantime, our Client's legal team then agreed the corporate structure including the use of nominee resident director services and settled the first instalment of our fees. Healy Consultants Group PLC prepared a detailed engagement project plan mapping out a step by step plan to engagement completion.

Company registration

Within 1 week, Healy Consultants secured the preferred company name reservation from the Registrar of Companies (ROC) and emailed our client the prefilled company registration application forms and documents to be signed and notarized before originals were couriered to our Mauritius agent. At this stage, our Client decided to delay the registration of the subsidiary by 3 weeks and only commence the process in January 2019 to avoid the administrative burden of filing tax returns in December;
In early January, the complete document package was submitted to the ROC for review, who reverted within 2 weeks requesting additional certified documents of the corporate shareholders, group financial statements and certified true signatures of the authorized signatories of each of these entities. Collating these additional documents further delayed the company registration by 3 weeks;
By mid-February, the ROC processed the additional documents, approved the company registration number and mailed the original certificate of incorporation to the company registered office within 1 week. Healy Consultants Group PLC immediately emailed our Client a scan copy of the same;
Following company registration, by March end the Mauritius entity was also registered with

i)

the trade license office

ii)

the Mauritius Revenue Authority (MRA) to secure a Tax Account Number (TAN) and VAT number and

iii)

the Data Protection Office to obtain the relevant certificate before the business could legally commence including hiring local employees and invoicing clients;

Engagement completion

Our Client confirmed they did not require our support with opening a local bank account opening, consequently to complete the engagement, Healy Consultants Group PLC will courier the original corporate documents to our Client's Germany HQ office;
As the entity is expected to hire up to 10 employees stationed in Mauritius, if required, Healy Consultants Group PLC will further provide monthly payroll, bookkeeping and tax reporting services to complete monthly and quarterly obligations with MRA.

A South African fragrance manufacturer establishes a company in Mauritius

Background

Our Client manufactures flavours and fragrances in South Africa as their primary business. They had an interest in obtaining an entity that could i) ease their South African – European trading activities and ii) create a broader African investment vehicle.

Kunal Fabiani, attended a call with our Client and outlined a few solutions and best available options our Client had to achieve their desired goals.

Engagement planning

Healy Consultants Group PLC prepared and emailed our Client an engagement advancement proposal including a formal invoice, engagement letter, due diligence checklist and a list of our existing and past clients for professional reference. Our Client provided us with the due diligence documents over the next few weeks and settled our fees in full. Thereafter, Healy Consultants Group PLC prepared a detailed engagement project plan mapping out a step by step plan to engagement completion as well as a quality business plan to assist with corporate bank account opening.

Company incorporation

Promptly after our Client confirmed their preferred company name, Healy Consultants Group reserved the name of the company with the Mauritius Registrar.

Healy Consultants Group compiled all the necessary documents and prepared the company incorporation application on the Client's behalf. Upon completing the application, Healy Consultants Group requested our Client to review and approve all of the above. Once the client had confirmed, the same was then submitted to the registrar via email.

Due to large policy overhauls within Mauritius during this time, the company incorporation was completed 6 weeks after application submission. Upon receiving the approval, the Certificate of Incorporation was promptly received by Healy Consultants Group which was then immediately provided to our Client.

Corporate bank account opening

Healy Consultants Group begin discussing our Clients profile with numerous banks prior to the completion of incorporation for our Client's new company. A pre-application profile was prepared by Healy Consultants Group and submitted to various Mauritian banks to secure pre-liminary interest in our client's business.

Upon completion of the business incorporation, Healy Consultants Group secured interest from multiple banks willing to onboard our client. The banks were happy to open the bank account for our Client without them needing to travel however, as the client was due to be in Mauritius, Healy Consultants Group arranged the time and meeting locations with the numerous banks. Our client then travelled to Mauritius and i) signed account opening forms and ii) complied with the banks KYC requirements. Upon meeting the first bank, our Client was satisfied with the same and decided not to meet with representatives of other banks.

Within 4 weeks of meeting with the bank, our Client was provided with the bank account numbers. The Client then proceeded to transfer the minimum deposit into the bank account and the bank then proceeded to activate online banking.

Engagement completion

Healy Consultants Group was engaged to manage annual company renewals for the Client's new Mauritius authorised company.

Global expansion for successful financial consultant

Background

Our Client, Bill King is a British citizen living and working in London, UK. He has many years of experience in the financial sector, and for many years has been a senior consultant to a large financial advisory firm in the UK. Our Client wanted to expand on the success of his investment strategies business by offering his skills to a new Client base in Asia. He also wanted a corporate vehicle through which he could develop financial e-Products that he could offer over the Internet.

Engagement planning

Bill contacted Healy Consultants Group PLC, having found our website during a Google search. Our global expertise appeared to meet his requirements, and we initiated an e-mail dialogue and convened a phone discussion with him to better understand his business objectives, and then recommend a strategy. Following a comparison of the different corporate structures available, it was decided that a Mauritius GBC2 (Global Business Category 2) company, supported by a corporate bank account with an international bank, would be the optimum structure to fulfil his requirements.

Company incorporation

The first step in the incorporation phase was for Healy Consultants Group PLC's local agent to check whether Bill's preferred company name was available for incorporation at the Mauritius Registrar of Companies (ROC) in Port Louis, and to reserve the name once this had been confirmed.

Our Mauritius local agent then completed a ROC incorporation application on behalf of the Client, identifying directors and shareholders and the registered office address in Mauritius. In accordance with the Mauritius Offshore Companies Act 1990, a Mauritius company also requires a Mauritius company secretary, and Healy Consultants Group PLC's local agent agreed to act in this capacity. Our local agent also prepared other pre-incorporation documents for Bill's signature, and Healy Consultants Group PLC couriered them to London for Bill's signature. Once complete, these were couriered to our Mauritius local agent's office, who then visited the ROC offices to submit the application documents and pay the statutory government registration fee of US$350 to complete incorporation.

Corporate banking

Our Mauritius local agent couriered the company kit to our Singapore office ten days after incorporation, during which time our Banking Team prepared the Hong Kong corporate bank account application.

Since our Client was based in the UK, it was inconvenient for him to visit Hong Kong just to attend a bank interview. As such, we sent the Hong Kong bank account application forms and asked the Client to sign them in the presence of the bank officer at his local branch in London.

Thanks to our Client's cooperation, we receive the signed and witnessed forms within one week of them leaving our Singapore office, and our Banking Team immediately sent this, along with the corporate documents for the Mauritius company, a business plan detailing the activities of the company, and due diligence on bank signatories, as required by the bank in Hong Kong.

Two days later, our Hong Kong officer, visited the bank's branch in Hong Kong to submit the application, attend an interview to explain the company's activities and why it required a Hong Kong corporate bank account, and pay in the US$2,000 minimum deposit, as per bank policy. Our Hong Kong officer then e-mailed a scanned copy of the deposit slip to our Client as proof that the deposit had been paid.

The bank account application requested Internet banking facilities, a corporate credit card, an ATM card and cheque book. These products were delivered to our Hong Kong office in sealed envelopes over the course of the following three weeks, and we forwarded them to our Client in the UK as soon as they were delivered. In addition, our Hong Kong office received Internet banking PIN numbers in sealed envelopes, and were also forwarded to our Client, enabling them to begin online transactions.

For ongoing support to Client's company, we allowed our Client to use our Singapore address on his correspondence and invoices as part of our Dormant Virtual Office service.
Healy Consultants Group PLC does not recommend our Clients establish a business in Mauritius, due to the poor business environment provided by the Mauritius Government and Financial Services Commission to multi-national organisations. Healy Consultants Group PLC instead recommends our Clients establish their businesses in these reputable zero tax jurisdictions.