Success tips when doing business in Mauritius in 2023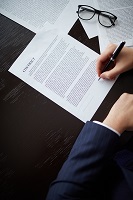 Mauritius business facts
Your joint venture partner or Mauritius shareholder must not merely be a nominee for the sake of meeting the rules of foreign company incorporation. You should choose a partner that actually brings a lot to the table, including local knowledge your business would need in Mauritius;
To optimize the success of your new business venture in Mauritius, Healy Consultants Group PLC recommends your firm to

i)

complete a feasibility study;

ii)

prepare a detailed business plan;

iii)

communicate with the Mauritius Chamber of Commerce

iv)

speak to your local Embassy in Mauritius; and

v)

communicate with Healy Consultants Group PLC's Clients who have successfully launched their Mauritius business setup;
Foreign companies should be aware

i)

Mauritius statistics and market data are usually imprecise;

ii)

transactions tend to take longer than expected;

iii)

more frequent and longer market visits are required, at least initially;

iv)

complex business procedures are common;
An essential factor in setting up a company in Mauritius is to thoroughly research the business sector you are planning to invest in. Healy Consultants recommends our Client prepare a detailed business plan including an extensive market study and evaluation of competitors.
Interesting facts about Mauritius
The country of Mauritius has the shape of a leaf and was created by the eruptions from underwater volcanos;
Sugarcane is planted on 90% of the Mauritius land and is regarded as the top money earner for the country. Sugar is the major export of the country along with clothing, tea, and jewelry;
Most of the food in Mauritius including rice, vegetables, and lentils are imported. Therefore, food in Mauritius is very expensive;
Mauritians are relatively conservative, walking around wearing shorts or bathing suits are prohibited in most hotels;
The population of Mauritius consists of four ethnic groups that are Indo-Mauritian (68%), Creole (27%), Sino-Mauritian (3%), and Franco-Mauritian (2%).
Frequently asked questions
Healy Consultants Group PLC does not recommend our Clients establish a business in Mauritius, due to the poor business environment provided by the Mauritius Government and Financial Services Commission to multi-national organisations. Healy Consultants Group PLC instead recommends our Clients establish their businesses in these reputable zero tax jurisdictions.