10 steps to incorporating in Myanmar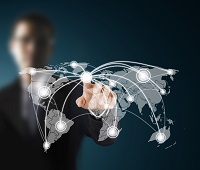 Incorporation of a company in Myanmar is a long and time consuming process. Our Clients should expect that at least three months will be needed to complete Myanmar business incorporation. However, they will not have to travel to the country, provided that a Power of Attorney is issued to the Myanmar incorporation agent who will them complete all procedures on his behalf. The typical procedures are as follow:
Prior to Myanmar company incorporation, our Client

i)

settles Healy Consultants' engagement fees

ii)

signs and returns our Client engagement letter and

iii)

provides us all the required due diligence documents;
After recommending the optimum business entity and corporate structure for our Client, Healy Consultants drafts a detailed project plan, mapping out weekly steps for completion of the engagement, optimizing transparency and setting Client expectations throughout the incorporation process in Myanmar;
Healy Consultants conducts a name check at the Company Registration Office (CRO), under the Directorate of Investment and Company Administration (DICA);
Depending on the company's stated activities and investment plans in Myanmar, the entity will either have to be registered under the Myanmar Companies Act (CA) or the Myanmar Foreign Investment Law (MFIL). If our Client chooses to register under the Myanmar MFIL, Healy Consultants will apply for a permit with the Myanmar Investment Commission (MIC);
Thereafter, Healy Consultants

i)

prepares incorporation documents for Client's review and signature and

ii)

applies for a Permit to Trade with DICA;

Healy Consultants will then incorporate the Myanmar company with the Companies Registration Office;

Healy Consultants' banking team assists our Clients open a corporate account in Myanmar. Our Client will deposit

i)

at least US$50,000 if registered under the CA or

ii)

the minimum share capital as determined by the MIC, if registered under the MFIL;
Healy Consultants will register our Client's company for commercial tax with the Internal Revenue Department if they are engaged in the following activities:

i)

domestic manufacturing and distribution

ii)

importing

iii)

trading or

iv)

providing services;

If required, Healy Consultants will assist our Clients to apply for visas and work permits for employees;

Following Myanmar incorporation engagement completion, Healy Consultants couriers a full company kit, including original corporate documents, unopened bank correspondence and a Client feedback survey to assess the quality of our Myanmar business incorporation services.