Traditional tax haven companies for offshore businesses in 2023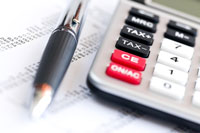 A tax haven jurisdiction characterizes the following 

i)

 zero corporate tax and personal tax 

ii)

 lack of transparency re shareholders and directors and 

iii)

 no requirement for a local presence. These jurisdictions popular for housing tax havens entities include but are not limited to Cyprus, BVI, Belize, Seychelles, Cayman Islands and Isle of Man;
It is no longer fashionable to conduct international business through these offshore tax havens business entities. The stigma associated with traditional tax havens entities is growing. Consequently, the use of corporate tax havens is limited to being a holding company for international shares and offshore asset protection;
For tax havens entities, it is becoming more difficult to open offshore corporate bank accounts and brokerage accounts following offshore business incorporation. Banks and financial institutions class tax havens entities as high risk customers;
Customers, suppliers, and governments are becoming uncomfortable conducting business with tax haven business entities. There is and will continue to be too much negative press about using these types of companies;
Healy Consultants believes that within 10 years, some tax havens will contain public registers of shareholders and directors. This change will enhance the transparency of these companies and hence their reputation. In summary, tax havens business in their current form are not long term solutions. Cooperation between governments (e.g. UK, US, EU) and tax havens (e.g. Isle of Man, Guernsey, Jersey, Switzerland) is leading to more jurisdictions implementing the international standards of transparency and exchange of financial related information;
Tax exempt jurisdictions enjoying a positive international trading image for offshore business entities include Singapore, Hong Kong, Ireland, Dubai, New Zealand, USA, and Luxembourg;
Some of Healy Consultants' preferred jurisdictions for setting up offshore companies include Dubai, Marshall Islands, Labuan, and Brunei;
While we can agree to assist our Clients to setup companies in tax havens for legitimate and fully regulation-compliant objectives, it is important our Clients are aware of their personal and corporate tax obligations in their country of residence and domicile; and they will fulfill those obligations annually. Let us know if you need Healy Consultants help to clarify your local and international annual tax reporting obligations.