Accounting and tax considerations in 2021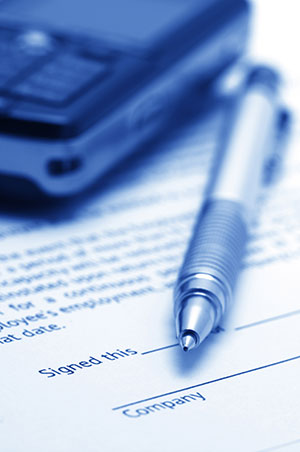 Healy Consultants Group PLC Accounting Department will be happy to assist our Clients efficiently and effectively discharge their monthly, quarterly and annual accounting, tax and audit obligations in accordance with Russian corporate law.
Corporate income tax
Russian corporate and withholding tax liabilities vary depending on the tax system a company has elected to implement either the

i)

general taxation system (CIT: 20%) and

ii)

simplified tax system (CIT: 6% or 15%);
In the general tax system the standard corporate income tax rate is 20% of which

i)

3% is allocated to the federal budget, and

ii)

17% is allocated to the regional budget;
In accordance with Article 326.12 of the Russia Tax Code organizations in which the maximum foreign individual or corporate ownership is 25% or less are eligible to apply for the simplified tax system;

Foreign nationals who plan to register a company in Russia will be eligible to apply for the general taxation system only;

Refer to this table for a detailed comparison between the general and simplified tax systems;

The standard VAT rate in Russia is 20%, and the corporate VAT returns must be filed quarterly.
Withholding tax and tax treaties
Withholding tax on dividends paid to a Russian resident company is 13%;

Dividends paid to a non-resident company or a non-resident individual suffer 15% withholding tax;
Dividends from a foreign entity will be tax-exempt only if all of the following conditions are met

i)

the Russian company owns at least 50% stake in the foreign entity,

ii)

the shares are held for at least 1 year and

iii)

the foreign country is not blacklisted as a tax haven;

20% withholding tax is applicable on interest and royalties paid to a non-resident unless the rate is reduced under the tax treaty agreement;

Russia signed 84 double taxation avoidance treaties with global jurisdictions including Germany, United Kingdom, Canada, United States, and China, among other countries.
Personal income tax and employer tax oblgations
The personal income tax rate for Russian residents is 13% on worldwide income;

Non-residents are taxed at 30% income tax rate on Russian sourced income. However, dividends received by non-residents from Russian companies are taxed at 15% and;
Non-resident individuals classified as highly qualified foreign professionals, only suffer personal income tax at the rate of 13%;
Employers in Russia must make social security contributions as follows:

Pension fund contributions of 22% of an employee remuneration up to US$16,050 (RUB1,021,000), and the excess taxed at 10%;
Social insurance fund contributions of 2.9% of an employee's compensation up to US$12,800 (RUB815,000);
Social insurance fund contribution of 1.8% of a foreign employee's compensation who is on a temporary basis;
Medical insurance fund of 5.1% of a full employee's remuneration.
Other tax considerations
Russian tax law allows business losses to be carried forward indefinitely;
Annual tax returns must be filed by the 30th of April every year, final date to pay taxes is 15th of July;
Failure to comply with the regulation is subject to a penalty of an additional 20% of the tax amount is charged on delays;
It is important our Clients' are aware of their personal and corporate tax obligations in their country of residence and domicile including accounting practices in Russia; and they will fulfill those obligations annually. Let us know if you need Healy Consultants' help to clarify your annual reporting obligations.
Legal and compliance
Company regulation
All Russian Federation companies are required to maintain a registered office address within the country;

The standard VAT rate in Russia is 18% and the corporate VAT returns must be filed quarterly. However, an exemption is provided to companies whose revenue is less than US$8,800 (RUB 575,530) in the previous 3 months;

Foreign companies can verify the legal standing and company details with the Federal Register. Consequently, information available for viewing to residents and non-resident include

i)

business name, registered address and legal standing;

ii)

names and details of the shareholders and directors;

iii)

the total amount of paid up share capital;
The minimum share capital required in Russia is

i)

RUB10,000 (US$130) for a limited liability company (OOO);

ii)

RUB10,000 (US$130) for a joint stock company which is not planning to get listed and

iii)

RUB100,000 (US$1,300) for a joint stock company which is planning to get listed. The full amount of the company's share capital must be paid up before company setup;
Annual financial statements for both private and joint stock companies must be filed in accordance to accounting rules in Russia which is the Russian Accounting Standards (RAS), which substantially differ from IFRS.
Staff regulations
All employment contracts must be translated into Russian. Non-Russian speaking employees must also be provided with a contract copy in a language they can understand;

In accordance with the Russian Federation Labour Code the period of probation may not exceed three months, except for heads of

i)

legal entities;

ii)

branch offices or

iii)

chief accountants. However, pregnant women are not subject to probation period;
Minimum wage in Russia increased to US$170 (RUB 11,163) per month on 1st May 2018;
The standard working week is

i)

fixed at maximum 40 hours of work in a five or six day working week and

ii)

All employees are entitled to

At least 280 days of paid annual holidays per year of employment;

12 days of national holidays and;

No minimum amount of sick leave;

70 days prior and 70 more after childbirth.

Employers are entitled to suspend employment contract with a minimum notice of two weeks in case of

i)

serious material violation;

ii)

continuous non-performance of employment obligations and

iii)

if work is performed in clear violations to Russian Federation Labour Code;

In case of labor conflicts, The Federal Labor Inspection is the authority to settle the dispute;

All employees in the Russian Federation are required to have a Labour Book containing records of the employee work history.
Other business regulations