Russia client case studies in 2021
International furniture import and export business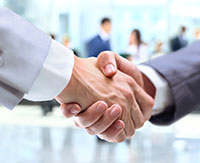 Mr Saxena is an Indonesia-based Indian businessman who runs a highly successful international furniture import and export business. His suppliers are based primarily in Indonesia (in particular Bali) and the Philippines, and he exports to countries around the world, with an emphasis on western and eastern Europe.
Following the completion of feasibility study which Mr Saxena had commissioned via a Europe-based market research company, he identified significant demand for high quality Far Eastern furniture in Russia. It was at this stage that he contacted Healy Consultants to find out how he could best exploit this potential.
Before Healy Consultants undertook any further research or provided any recommendations to Mr Saxena, he settled a retainer fee of US$1,000 as a show of good will. It became clear that the most efficient way for our Client to sell goods to large furniture retailers in Moscow and other cities, to set up warehouse facilities in the future, and to open a corporate bank account in Moscow, would be to incorporate a Russian limited liability company.
At this stage, we warned Mr Saxena of the potential pitfalls of the incorporation process, including unforeseen delays caused by translating corporate and other due diligence documents from Russian into English and vice versa, as well as delays in getting documents notarized when required. For his part, Mr Saxena was anxious to set the company up and open a corporate bank account as he wanted to start sending purchase orders to suppliers in the Far East and invoice Clients in Russia as quickly as possible.
To ensure we completed the engagement as efficiently as possible, Healy Consultants assigned one of its staff to the case on a full-time basis, since regulatory processes in Russia tend to require numerous follow-up telephone calls and visits in person. Olga's local knowledge was essential at many key stages of the incorporation, particularly since it was initially unclear exactly what documentation our Client needed to provide to complete the various registration procedures.
The first step was to obtain a Certificate of Paid-in capital from a bank, confirming that Mr Saxena had, in accordance with Russian company law, paid at least 50% of the share capital into a Russian bank. It was therefore necessary to open a bank account with a leading local Russian bank, where Mr Saxena deposited US$6,500 (the minimum capital required being US$12,750). When submitting the registration documents, the corporation must present proof to the registry that 50 percent of the foundation capital has been paid in. The remaining 50 percent must be paid within one year.
The next step was to register the company at the Ministry of Taxes and Levies in Neglinnaya Street in Moscow. As part of the registration application, the following documents were submitted:
A completed registration application (zayavka);

A shareholder's resolution;

Company bylaws;

A bank reference letter from Mr Saxena's Indonesian bank, notarized by the Russian embassy in Jakarta and translated into Russian;

The Certificate of Paid-in capital.
On behalf of our Client, Healy Consultants obtained a state registration number and tax registration number for the company within seven working days.
The next step was to complete the application for and register the company at the State Committee for Statistics, also in Moscow. Healy Consultants received notification from the State Committee for Statistics within seven working days that the company had been successfully registered.
Our Client's next requirement was to engage Healy Consultants virtual office services in Moscow. This is a fully functional office in the Moscva-City area of the city, and Mr Saxena occasionally meets his Clients there when he is in Russia. The staff there also take telephone messages for Mr Saxena, and relay them to him wherever he is.
Olga then approached the local branch of an international bank in Moscow to open a corporate bank account for our Client's company. The corporate account includes Internet banking facilities, making it easier for Mr Saxena to manage company finances wherever he is in the world. To open the account, while Olga prepared the bank account application form, Healy Consultants' Singapore office drafted a Business Plan giving details of our Client's activities, information about the bank signatory, and a brief market analysis. Olga arranged to have the business plan translated into Russian to submit to the bank, along with the signed application form and corporate documents required by the bank. Olga received a bank account number for our Client within two weeks, enabling him to start invoicing his Clients in Russia.
Since Mr Saxena divides his time between Asia and Europe, he now wished to apply for a Russian residence and work permit so that he can legally stay in Russia for longer periods than a business visa allows. Healy Consultants, through our Moscow affiliate, completed the necessary application form from the Russian Immigration Department, and submitted this, along with other required information and a Business Plan related to Mr Saxena's Russian business. We were able to secure a one-year residence and work visa within eight weeks of the application being submitted.
Expanding textile business in Russia
Background
Mr. Zhang ran a successful textile business in China. His main manufactories and suppliers are based in Guangzhou – China and he exports to ASEAN countries such as Thailand, Vietnam, Philippines, and Malaysia. Mr. Zhang approached Healy Consultants and enquired assistance on expanding his business to Russia with the winter clothing lines.
Engagement planning
The biggest problem for our Client is that less than 5% of Russians speak English which made it more difficult for him to explore the local market and grow business efficiently.
However, Mr. Zhang claimed that Russia had a great demand for winter clothing, which would help him generate potential profit for the business. Our experience suggested that the company would be incorporated in 2 weeks, provided that all the due diligence documents were provided in a timely manner. That said, Mr. Zhang trusted Healy Consultants' expertise and decided to move forward with the engagement.
Company incorporation
After receiving the signed engagement letter, all the due diligence documents and all the fees are settled, Healy Consultants immediately started the incorporation process. Firstly we advised Mr. Zhang to set up a limited liability company. Then we went ahead and reserved the company name.
After the name reservation was approved, Healy Consultants informed our Client that, under Russian law, he had to deposit 50% of the share capital (US$5,600 in this case) to a Russian Bank. To complete this step, Healy Consultants assisted out client to open a temporary bank account at a local bank in Russia. The Certificate of Paid-in capital obtained from the bank would be used for the company registration.
The company was then registered with the Ministry of Tax and Levies in Moscow. According to the application requirements, Healy Consultants had submitted the following documents on behalf of Mr. Zhang: i) a registration application ii) a declaration from the company's shareholders iii) a bank reference from Mr. Zhang's bank in China iv) the Certificate of Paid-in capital.
Within ten working days of the submission, Healy Consultants received the registration number and tax registration number. Our staff then completed the registration process by registering the company at the State Committee for Statistics in Moscow. 8 working days later, Mr. Zhang's company was successfully incorporated and ready to start trading in Russia.
Corporate banking
After the successful incorporation of the company, our Client was a legal entity. However, in order to start its business, the company needed a corporate bank account for international funds transfer. Therefore, Healy Consultants suggested a multicurrency bank account at the local branch of an international bank in Russia. We completed the bank account application, which was then couriered to our Client for his signature. After receiving the signed application, on behalf of the Client, Healy Consultants attended an interview at a HSBC branch in Moscow. Our staff provided the bank officer all the relevant documents as proof of the company's eligibility to do business in Russia including certificate of business registration, the tax registration number, business plan, and information about directors and shareholders of the company. 10 days after the interview, the application was approved and all the account information was e-mailed to our Client.
Other support services
To further support Mr. Zhang's business engagement in Russia, Healy Consultants aids Mr. Zhang in many other related tasks. For instance, Healy Consultants provided: i) recruitment support including hiring of local staff ii) Sourcing for contractors to furnish Zhang's office iii) providing contacts in Russia, e.g. suppliers, potential clients in Russia.
In addition, Mr. Zhang claimed that he would need to be present in Russia for a long period to properly run the business. Therefore, Healy Consultants suggested a residence and work visa which can be granted for a period of one year. With support from our affiliate office in Moscow, the application was approved within six weeks of the date of submission.
Engagement completion
The whole company incorporation, bank account opening process and other support services took approximately six weeks to complete from start to finish.
Healy Consultants then provided Mr. Zhang with a complete company kit including i) original business registration certificates ii) original tax registration certificates and iii) bank kits (incl internet banking token and cheque book). For our continuous improvement, Healy Consultants also emailed Zhang an engagement feedback survey for his completion.