Russia employment visas in 2023
Russian work visas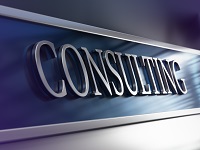 A single-entry Russian business visa can be issued for a period of 90 days;

A work visa can be issued for multiple entries for a period of up to 3 years. This work visa would apply in the case that the entrepreneur wishes to be appointed as director in a Russian company or if they are looking to open a company in Russia;

Highly skilled migrant visas may be issued on application. The nominee needs to prove that he or she is a highly skilled specialist in order to find a job in Moscow and the rest of Russia.
Russian business visas
A business visa is required if you wish to enter Russia for business purposes. A business visa can be valid for up to 90 days for single or double entry, whilst a multiple entry business visa is also available for a period up to a year.
Tourist visas
Some foreign nationals require visas to enter Russia with no business intents. Tourist visas are normally valid for up to 30 days.