12 steps to incorporating in Russia in 2021
PRE-INCORPORATION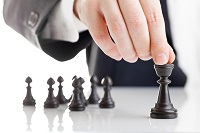 Before incorporating a Russian company, our Client

i)

settles Healy Consultants' fees

ii)

mails us all the necessary due diligence documents and

iii)

signs and returns our Client engagement letter, confirming the services to be provided by Healy Consultants Group PLC in Russia;
Our Client confirms the planned corporate structure for company incorporation in Russia. Healy Consultants Group PLC's company secretarial team prepares and sends our Client the powers of attorney for our Client's signature in front of notary public. Our Client must then legalize the powers of attorney in the Russian Embassy in their country of origin;

Following the legalization of the powers of attorney, our Client scans the documents and emails them to Healy Consultants Group PLC for review and approval. Thereafter, our Client couriers the legalized documents together with all supporting corporate documents to our affiliate office;

On receipt of the original legalized documents above, Healy Consultants Group PLC

i)

translates them into Russian using an official translator

ii)

prepares the Memorandum and Articles of Association and Minutes of Meeting in Russian and

iii)

emails our Client's shareholder the same for review and approval;
The registration process of the legal entity consists of the following stages:

i)

state and tax registration;

ii)

registration with the State Statistics Committee and

iii)

registration with the social insurance funds;
INCORPORATION PROCESS
Healy Consultants Group PLC's company secretarial team submits the Russian business incorporation package to the Unified Register at the Federal Tax Service in the Client's preferred locality;

The Unified Register provides the single number of state registration (company number) and the company's tax number (identification number of taxpayer, INN). The company is fully incorporated as a legal entity in Russia and can invoice customers and receive income;

The entire company incorporation process is completed within 3-4 weeks from the date the documents are submitted to the registration authority;
POST-INCORPORATION
Healy Consultants Group PLC submits to the bank the notarized

i)

certificate of incorporation

ii)

Taxpayer Identification Number (INN),

iii)

company charter and

iv)

board resolution appointing the bank signatory. The bank signatory has to visit the bank in order to open the account;
When the corporate bank account is approved, our Client proceeds to transfer the share capital of at least 10,000 roubles to the corporate bank account. The bank issues a certificate of deposit necessary to continue with the incorporation process;

Healy Consultants Group PLC informs the Federal Tax Service of the company bank account number and receives a special letter of confirmation;

Healy Consultants Group PLC registers the company seal with the local Registration Chamber and successfully completes the engagement.
Frequently asked questions