Business entities in Russia in 2022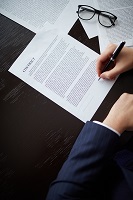 Healy Consultants Group PLC will assist our Clients to ascertain the optimum corporate structure for their Russian operations. While the majority of our Clients choose the Russian LLC, our Clients can also set up a Joint Stock Company, a Representative Office or a Branch Office. Please note that a Russian LLC and a joint stock company cannot be 100% owned by another corporate entity.
The Russian LLC (OOO)
Setting up an LLC in Russia can be achieved with

i)

a minimum share capital of 10,000 roubles (US$130) and

ii)

1 director and 1 shareholder. While the shareholder can be of any nationality, the director must be a Russian resident;

If another company is to be a shareholder, the LLC must have at least two shareholders;

The LLC must submit audited financial statements annually to the Government.
Best uses:
A Limited liability company is the most common business structure and flexible type of company with least burdensome statutory obligations. A LLC is suitable for foreigners interested in starting a general trading or service companies in Russia;
The Joint Stock Company (OAO)
Like an LLC, a joint stock company (JSC) must have at least 1 resident director and 1 shareholder who can be of any nationality. However, unlike an LLC, a JSC is allowed to issue shares;

A JSC can either be listed (OAO) or non-listed (ZAO). A ZAO can be set up with 10,000 roubles (US$130) and can only issue shares to the company's founders or another predetermined group of people. An OAO, on the other hand, can issue shares to the public and must have a share capital of at least 100,000 roubles at incorporation;

Both entities must submit audited annual financial statements to the Government. However, only an OAO is obligated to publish its financial statements for public record.
Best uses:
A Joint Stok Company is also a commonly used legal vehicle and optimal legal entity for entrepreneurs willing to raise funding for their specific project.
Branch Office (филиал)
The Russian branch can be a 100% foreign-owned business entity. While the scope of business for this entity will be defined by the parent company, it will still be allowed to invoice local customers, sign local sales contracts and receive income from customers.
Best uses:
Registering a branch office is a practical method to simplify the preparation of the financial statements at the Group level and engage in commercial activities provided the business maintains its accounting records in accordance with Russian tax legislation.
Representative office (представительство)
A foreign company may seek to establish a representative office in Russia if it does not intend to carry out business in the country. Consequently, this entity will not be permitted to make direct sales within the country;

Representative offices may only engage in activities such as

i)

promoting the business of the parent company and

ii)

market research.
Table of comparison between Russia entities
| | LLC | Non-Public JSC | Public JSC | Branch Office | Representative office |
| --- | --- | --- | --- | --- | --- |
| Also known as | OOO | ZAO | OAO | филиал | представительство |
| How long to set the company up? | 6 weeks | 7 weeks | 7 weeks | 8 weeks | 8 weeks |
| How long to open company bank account? | 2 months | 2 months | 2 months | 2 months | 2 months |
| Legal liability? | Limited | Limited | Limited | Unlimited | Unlimited |
| Wholly foreign owned? | Yes | Yes | Yes | Yes | Yes |
| Minimum share capital? | US$130 | US$130 | US$1,300 | N/A | N/A |
| File annual tax return? | Yes | Yes | Yes | Yes | No |
| Tax registration certificate required? | Yes | Yes | Yes | Yes | No |
| Recommended corporate bank account? | Sberbank | GAZPROMBANK | VTB | CITIBANK | STANDARD CHARTERED |
| Does our Client need to travel? | No | No | No | No | No |
| Resident director required? | Yes | Yes | Yes | Yes | Yes |
| Resident shareholder required? | No | No | No | No | No |
| Minimum directors allowed? | 1 | 1 | 1 | 1 | 1 |
| Minimum shareholders? | 1 | 1 | 1 | 1 | 1 |
| Tax identification code needed? | Yes | Yes | Yes | Yes | No |
| Russia resident representative required? | No | No | No | No | No |
| Corporate shareholders allowed? | Yes | Yes | Yes | Yes | Yes |
| Corporate director(s) allowed? | No | No | No | Yes | Yes |
| Statutory audit required? | Yes | Yes | Yes | No | No |
| Russia corporate tax rate? | 20% | 20% | 20% | 20% | 0% |
| Annual financial statements required? | Yes | Yes | Yes | Yes | No |
| Regulated by? | Chamber of Commerce and Industry of the Russian Federation | Chamber of Commerce and Industry of the Russian Federation | Chamber of Commerce and Industry of the Russian Federation | Chamber of Commerce and Industry of the Russian Federation | Chamber of Commerce and Industry of the Russian Federation |
| Allowed to issue sales invoices? | Yes | Yes | Yes | Yes | No |
| Allowed to sign contracts? | Yes | Yes | Yes | Yes | No |
| Allowed to import and export goods? | Yes | Yes | Yes | Yes | No |
| Can rent an office space in Russia? | Yes | Yes | Yes | Yes | Yes |
| Can buy Russia property? | Yes | Yes | Yes | Yes | No |
| Total Russia business setup costs in yr. 1? | US$17,960 | US$16,660 | US$16,660 | US$19,760 | US$18,760 |
| Subsequent annual costs (incl. accounting and tax fee)? | US$5,634 | US$4,710 | US$4,710 | US$4,710 | US$4,710 |
| Sample engagement invoice? | View invoice PDF | View invoice PDF | View invoice PDF | View invoice PDF | View invoice PDF |
Frequently asked questions