Shelf company/turnkey solutions for Russia in 2021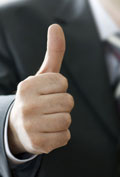 Registering a new company in Russia with foreign directors and shareholders takes 4 months (click link) due to the fact that i) due diligence checks are time consuming for foreigners and ii) every director and bank signatory requires a Russian work permit.
Healy Consultants provides our multi-national Clients that want to do business in the Russian market, with work around solutions that have proven advantageous and time-efficient for foreign investors. These are known as fast solutions and they include either:
Acquiring a ready-made dormant Russian company with an already approved corporate bank account or;
Setting up a new company with Healy Consultants as sole director and shareholder for 4 months, until our Client secures the employment visa;
Healy Consultants can also provide nominee services for a longer time, depending on the Client's requirements.
The fast solutions will allow our Clients to begin trading in Russia within 4 weeks, once we secure the corporate registration numbers from either the existing owner, after the client has signed the purchase agreement or after we have set up a new company with local Russian nominees. Within 2 months, Healy Consultants can provide our Client a fully operational company, that includes: i) company registration number ii) a company tax number iii) a new corporate bank account number or transfer to the existing one and iv) a local business address. Refer to the summary table below:
Nominee company
Shelf company
New company
Our recommended order of preference
1
2
3
Estimated total cost of this engagement
US$40,740
US$24,750
US$17,960
How soon can the company issue invoices and sign legal contract?
After 1 month
After 3 weeks
After 3 months
How soon can the company hire local staff?
After 1 month
After 1 month
After 3 months
How soon can we provide our Client a bank account number and tax number
Within 2 months
After 3 weeks
After 2 months
Estimated timeframe to change the corporate structure

1 month, using nominees

4 months, using our Client as director

1 month, using nominees

4 months, using our Client as director

0
Paid up share capital required
US$170 (RUB10,000)
US$0
US$170 (RUB10,000)
Draft invoice
View invoice PDF
View invoice PDF
View invoice PDF
Advantages and disadvantages of a fast corporate structure solution
Advantages
Nominee company
Shelf company
Your Firm will be able

i)

invoice customers faster and collect receivables

ii)

minimize red tape and bureaucracy

iii)

hire local staff faster

iv)

sign legal contracts as soon as practical;
Yes
Yes
Our client does not have to travel to Russia for company registration and multi-currency corporate bank account opening'
Yes
Yes
It is faster to amend the corporate structure to appoint foreign shareholders and directors
Yes
Yes
Does the Client need to secure work permit
Yes, if wishes to be appointed as director
Yes, if wishes to be appointed as director
Disadvantages
It is an expensive solution
Yes
Yes
Sign Nominee Agreement
Yes
Yes
Conduct due diligence checks to confirm the company/nominee is clean
Yes
Yes
Depending on Client's business activity, there might be stricter requirements based on Russian law when securing business license/registration or foreign shareholding
Yes
Yes
Steps to purchase a turnkey solution in Russia
Steps
Week
Healy Consultants Compliance Team receives the required corporate and personal due diligence information from our Client;
1
Our Client signs Healy Consultants engagement letter and returns the original to our Singapore Head Office. Our Client settles our fees;
1
Our Client confirms by email the planned corporate structure and emails the required due diligence. If required, Healy Consultants will be happy to act as your Firm's resident director;
1
Healy Consultants provides our Client with the available companies for purchase. Our Client decides based on the companies' characteristics on the preferred one. Our team proceeds to negotiate with the current company owner and sign the purchase agreement.
2
Healy Consultants provides our Client

i)

a company name and number,

ii)

company office address and

iii)

a corporate bank account number and

iv)

a tax number. Our Client can inform customers and suppliers.
3
Healy Consultants emails the former and the new Russia shelf company director and shareholder

i)

the resignation letter

ii)

the legal share allotment and legal share transfer

iii)

the legal resolution to change corporate structure and

iv)

change of company address and

v)

the lease agreement in Russia (if required)
4
The both existing and new directors and shareholders

i)

sign,

ii)

provide us with a scan of the same and

iii)

courier return the original legal transfer documents to Healy Consultants Russia office.
4
Healy Consultants' Company Secretary Team proceeds to

i)

notarize the same and thereafter

ii)

submits the transfer documents to Russia company registry and Tax Authorities for processing;
There is an 90% probability that for the notarization of legal forms to appoint new company director our Client will need to travel. In this unfortunate case, our project plan will be delayed by at least 2 weeks, until our Client is available to travel.
Healy Consultants' Company Secretary Team emails our Client a copy of the signed corporate structure change legal forms: legal share transfer, resignation of old director and appointment of new director, change of company address and lease agreement for our Client's record;
6
The Russia registry approves the change of company ownership application and emails Healy Consultants proof of transaction. Healy Consultants then emails our Client the tax registry official certificate showing the new corporate structure.
9

Healy Consultants' Banking Team and our Client attends a meeting with the Russia bank to appoint our Client as the new bank signatory and submit the corporate bank package containing:

Signed appointment of bank signatory forms;
Client's passport copy and proof of address;
Russia company kit including the updated corporate structure certificate;
Proof of business together with other Client due diligence;

As always, Healy Consultants will aggressively negotiate a travel exemption for our Client, asking the bank to just perform a skype or phone conversation with the bank signatory. Depending on Client nationality, sometimes we are successful and our Client does not have to travel to Russia.

10
The bank approves the appointment of the new bank signatory and will courier internet banking documents (login, password etc) to our Client;
11

Healy Consultants will courier the following to our Client;

Company Kit containing original Russia corporate documents;
The Banking kit;
Healy Consultants Customer Satisfaction Survey;

12
Our Client receives a courier from the bank compromising internet banking information. The bank signatory activates the internet banking.
13
Russian shelf companies available for immediate purchase
| № п/п | NAME OF THE COMPANY | Tax Department | Date of registration | Bank account |
| --- | --- | --- | --- | --- |
| 1 | ООО "ЭКОФАРМ" / ECOFARM LLC | 29 | 12/30/2014 | 2Т |
| 2 | ООО "СТРОЙ-АБСОЛЮТ" / STORY ABSOLUT LLC | 31 | 7/3/2014 | Sberbank |
| 3 | ООО "КОМПЛЕКТ МОНТАЖ" / KOMPLEKT MONTAJ LLC | 43 | 7/24/2014 | 2Т + corporate card |
| 4 | ООО "АВТО-ТРЕЙДИНГ" / AUTO TRADING LLC | 33 | 7/24/2014 | 2Т + corporate card |
| 5 | ООО "АВТО-ТРЕЙД" / AUTO TRADE LLC | 20 | 7/28/2014 | 2Т + corporate card |
| 6 | ООО "КомОпт" / KOMPOT LLC | 4 | 7/28/2014 | 2Т + corporate card |
| 7 | ООО "УНИВЕРСАЛ" / UNIVERSAL LLC | 4 | 7/29/2014 | 2Т + corporate card |
| 8 | ООО "ИНВЕСТ" / INVEST LLC | 13 | 7/29/2014 | 2Т + corporate card |
| 9 | ООО "МИНИМАЛ-ТОРГ" / MINIMAL TORG LLC | 7 | 7/30/2014 | 2Т + corporate card |
| 10 | ООО "ПРОФТЕХКОМПЛЕКТ" / PROFTEKHKOMPLEKT LLC | 24 | 7/30/2014 | 2Т + corporate card |
| 11 | ООО "АЛЬФА-ТРЕЙД"/ ALFA TRADE | 34 | 8/4/2014 | 2Т + corporate card |
| 12 | ООО "КОМ-ТРЕСТ" / KOM TREST | 20 | 8/4/2014 | 2Т + corporate card |
| 13 | ООО "МАРКЕТ-СИСТЕМЫ"/ MARKET SYSTEMS LLC | 19 | 8/4/2014 | 2Т + corporate card |
| 14 | ООО "ПРОЕКТ-АЛЬЯНС" / PROJECT ALLIANCE LLC | 23 | 8/4/2014 | 2Т + corporate card |
| 15 | ООО "МОНОЛИТ-ПРО" / MONOLIT PRO | 7 | 8/4/2014 | 2Т + corporate card |
| 16 | ООО "ТОРГОВЫЙ ДОМ ПРОДУКТ" / TORGOVIY DOM PRODUCT LLC | 1 | 8/4/2014 | 2Т + corporate card |
| 17 | ООО "КОМ-КОММЕРЦ" / KOM COMMERCE LLC | 24 | 8/4/2014 | 2Т + corporate card |
| 18 | ООО "СНАБ-ТОРГ" / SNUB-TORG LLC | 33 | 8/4/2014 | 2Т + corporate card |
| 19 | ООО "ПРОФМОНТАЖ" / PROFMONTAJ LLC | 18 | 8/4/2014 | 2Т + corporate card |
| 20 | ООО "ГЛАВ-ОПТ" / GLAV-OPT LLC | 31 | 8/4/2014 | 2Т + corporate card |
| 21 | ООО "СТРОЙ-ПРО" / STORY-SBYT LLC | 36 | 8/4/2014 | 2Т + corporate card |
| 22 | ООО "ОПТ-СБЫТ" / OPT-SBYT LLC | 43 | 8/4/2014 | 2Т + corporate card |
| 23 | ООО "ТРЕЙД-СНАБ" / TRADE SNAB LLC | 14 | 8/4/2014 | 2Т + corporate card |