JLL Group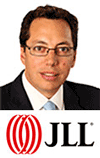 Services provided by Healy Consultants Group:
Lebanon, Bahrain, Qatar and Kuwait business setups;
Physical office usage;
Professional advisory services;
Employee recruitment strategies;
Annual company renewal services.
"Thank you, Healy Consultants, for successfully project managing our business setups in Kuwait, Lebanon, Qatar and Bahrain"
More about JLL Group
JLL Group is here to create rewarding opportunities and amazing spaces around the globe where people can achieve their ambitions. In doing so, JLL is building a better tomorrow for our clients, our people and our communities.
JLL Group is a world leader in real estate services, powered by an entrepreneurial spirit. We buy, build, occupy and invest in a variety of assets including industrial, commercial, retail, residential and hotel real estate. From tech start-ups to global firms, our clients span industries including banking, energy, healthcare, law, life sciences, manufacturing and technology.
Read more about JLL Group here- https://www.jll.com.sg/