Klien Indonesia in 2022
Healy Consultants membantu klien Indonesia dengan bisnis global termasuk: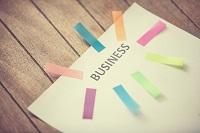 Registrasi perusahaan perdagangan di Asia;

Pendirian bisnis di Timur Tengah termasuk Dubai dan Arab Saudi;

Pembukaan rekening bank untuk rekening perusahaan dan pribadi di Singapura, Hong Kong, dan Swiss;

Registrasi perusahaan di Australia, Selandia Baru, dan India;

Jasa kantor virtual di Uni Emirat Arab;

Pendirian perusahaan offshore di Mauritius, Kepulauan Marshall, dan Seychelles (Seiselensa);

Registasi perusahaan sumberdaya di Amerika Selatan;

Jasa akuntansi dan pajak di Labuan dan Irlandia;

Pendirian bisnis di Republik Rakyat Cina.
Klik disini untuk informasi mengenai registrasi perusahaan di Singapura
Hubungi kami
Untuk informasi lebih lanjut mengenai jasa yang kami tawarkan, hubungi kami di (+65) 6735 0120, email kami di email@healyconsultants.com, atau mail ke JL. Danau Toba No.104 Bendungan Hilir Jakarta Pusat Indonesia 10210.
Disclaimer: Healy Consultants Group PLC neither has an office nor staff in Mauritius nor is it licenced as a management company under Section 77(1) of the Financial Services Act of 2007 or in any other way by the Financial Services Commission.