Hedge funds in 2023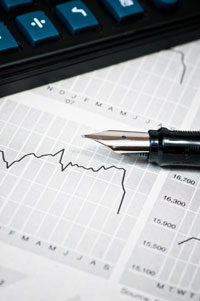 Known also as alternative investments, hedge funds and private equity have received rapid growth recently and are drawing mounting interest from all sectors. Many new investment opportunities are beginning to surface as emerging markets become stronger, especially those in little known areas such as Eastern Europe and South Asia. Healy Consultants help to capitalize on these opportunities by providing specialized knowledge in an extensive range of financial services, other alternative vehicle structures and strategies, and the regulatory issues involved.
Hedge funds services include:
Fund setup;

Calculation of net asset value;

Financial administration;

Tax record keeping;

Hedge funds servicing.
Tax neutral jurisdiction hedge funds
Jersey
British Virgin Islands
Cayman Islands
Total hedge funds incorporation costs
US$22,470
US$23,950
US$48,120
Subsequent renewal costs
US$10,700
US$11,710
US$15,651
Types of fund
• Unclassified Fund
• Expert Fund
• Unregulated Eligible Investor Fund
• Professional Fund
• Private Fund
• Public Fund
• Licensed Fund
• Administered Fund
• Registered Fund
• Exempt Fund
How long to incorporate a hedge fund?
24 hours
24 hours
24 hours
How long to launch the hedge fund?
• 12 weeks for Unclassified
and Expert Funds
• 4 weeks for Unregulated Funds
• 8 weeks for Public Funds
• 4 weeks for others
• 12 weeks for Licensed Funds
• 4 weeks for others
Do you visit the country for hedge fund incorporation?
No
No
No
Minimum investment
• Unclassified Funds: none
• Expert Fund: US$100,000 or "Expert Investors"
• Unregulated Eligible Investor Fund:
US$1,000,000 or "Eligible Investors"
• Professional Fund: US$100,000
• Private Fund: none
• Public Fund: none
• Licensed Fund: none
• Administered Fund: none
• Registered Fund: US$100,000
• Exempt Fund: none
Regulatory Authority
Jersey Financial Services Commission (JFSC)
BVI Financial Services Commission ("FSC")
Cayman Islands Monetary Authority ("CIMA")
Incorporation subject to Government approval?
No unless is a "collective investment fund"
Open-ended vehicles: yes
Close-end vehicles: no
Open-ended vehicles: yes, but exceptions.
Close-end vehicles: no
Local registered address required?
Yes
Yes
Yes
Local directors required?
Yes
No
No
Resident registered agent required?
No
Yes
No
Resident manager required?
Yes
No
No
Legal considerations
Minimum number of directors required?
• Unclassified and Expert Fund: 2
• Unregulated Eligible Investor Fund: not regulated
2
2
Minimum number of resident directors required?
• Unclassified and Expert Fund: 2
• Unregulated Eligible Investor Fund: not regulated
0
0
Corporate directors allowed?
Yes
Yes, except for public funds
Yes
Individual directors allowed?
Yes
Yes
Yes
Minimum number of managers required?
• Unclassified Fund: 2
• Expert Fund: 1
• Unregulated Eligible Investor Fund: not regulated
0
0
Resident manager required?
• Unclassified Fund: 2
• Expert Fund: 0
• Unregulated Eligible Investor Fund: not regulated
0
0
Must the managers have a license?
• Unclassified Fund: no
• Expert Fund: yes
• Unregulated Eligible Investor Fund: not regulated
Yes
No
Minimum number of representative required?
0
1
0
Minimum number of resident representative required?
0
1
0
Public register of shareholders and directors
Yes
No
No
Tax and accounting considerations
Corporate tax payable
0
0
0
Audited financial statements
Yes
Yes
Yes
Local audit firm required?
No
No
Yes
Annual tax return to be submitted
Yes
Yes
Yes
Access to how many double tax treaties
31
2
0
Withholding tax payable
0
0
0
Can the hedge fund hire expatriate staff in the country?
Yes
Yes
Yes
Logistic considerations
Can invoice/sign sales contracts with local clients
No
No
No
Can rent office premises in the country
No
No
No
Employment visa fees
US$3,950
US$3,950
US$3,950
Average monthly salary in Hedge Funds
US$75,000
US$75,000
US$75,000
English spoken rate
94.6%
75%
95%
Literacy rate (%)
-
98%
99%
Computer literacy rate (%)
48.6%
46.9%
70.6%
GDP per capita
US$57,000
US$42,300
US$43,800
Population (in million)
95,732
31,912
53,737
Unemployment rate
1.7%
8.7%
4%
Inflation rate (2013)
3.7%
2.2%
1.2%
Estimate of engagement costs
Healy Consultants engagement fees
US$19,200
US$19,200
US$5,500
Company secretary and legal registered office fees
US$2,700
US$2,700
US$2,9,50
Estimate of Government registration fees
US$570 + US$1,624
(applicable only to unclassified
and Expert Funds)
For Professional and Private Funds
• under 50,000 shares: US$2,050
• above 50,000 shares: US$2,800
US$944
Estimate of total outgoings in Year 1
US$22,470
US$23,950
US$48,120
Estimate of costs (pdf)
View invoice PDF
View invoice PDF
View invoice PDF

Offshore hedge funds
Singapore
Luxembourg
Australia
Summary at a Glance
Total hedge funds incorporation costs (excl. Government fees)
US$46,700
US$23,550
US$23,550
Subsequent renewal costs
US$16,450
US$10,700
US$10,338
Types of fund
• Registered Fund Management Companies (FMCs)
• Licensed Accredited/Institutional FMCs
• Licensed Retail FMCs
• UCITS – Part I of 2002 (N/A)
• UCIs – Part II of 2002 law
• SIF Law → Hedge funds
• Managed Investment Schemes
• Registered v Unregistered
How long to incorporate a hedge fund?
1 week
1 week
process
How long to launch the hedge fund?
4 months
3 months
4 months
Do you visit the country for hedge fund incorporation?
No
No
No
Minimum investment
US$200,312
US$167,888
US$46,504
Regulatory Authority
MAS
CSSF
ASIC
Incorporation subject to Government approval?
No
No
No
Local registered address required?
Yes
Yes
Yes
Local directors required?
Yes
No
No
Resident registered agent required?
No
Yes
No
Resident manager/representative required?
Yes
No
No
Legal considerations
Minimum number of directors required?
2
1
No
Minimum number of resident directors required?
1
No for SIF
No
Corporate directors allowed?
Yes
Yes
Yes
Individual directors allowed?
Yes
Yes
Yes
Minimum number of managers required?
2
2
2
Resident manager required?
No
No
No
Must the managers have a license?
Yes
Yes
Yes
Minimum number of representative required?
2
1
NA
Minimum number of resident representative required?
2
1
NA
Public register of shareholders and directors
Yes
Yes
Yes
Tax and accounting considerations
Corporate tax payable
No
No
No
Audited financial statements
Yes
Yes
Yes
Local audit firm required?
No
Yes
No
Annual tax return to be submitted
Yes
Yes
No
Access to how many double tax treaties
69
67
44
Withholding tax payable
15%
20%
(exempt for foreigners making <100,000 and UCIs)
10%
Can the hedge fund hire expatriate staff in the country?
Yes
Yes
Yes
Logistic considerations
Can invoice/sign sales contracts with local clients
Yes
Yes
Yes
Can rent office premises in the country
Yes
Yes (to confirm)
Yes
Employment visa fees
US$2,950
US$3,950
US$3,950
English spoken rate
80%
60%
100%
Literacy rate
92.5%
100%
99%
Computer literacy rate
94.7%
75%
90%
GDP per capita
US$51,709
US$57 billion
US$67,036
Population
5.3 million
531,441 (<1 million)
22.86 million
Unemployment rate
2.1%
5.5%
5.7%
Inflation rate (2013)
1.9%
1.5%
2.2%
Estimate of engagement costs
Healy Consultants engagement fees
US$42,000
US$18,200
US$18,200
Company secretary and legal registered office fees
US$2,700
US$2,700
US$2,700
Estimate of Government registration fees
US$2,000
US$2,650
US$2,650
Estimate of total outgoings in Year 1
US$46,700
US$23,550
US$23,550
Draft Hedge Fund invoice
View invoice PDF
View invoice PDF
View invoice PDF

Offshore hedge funds
New Zealand
Unit trusts
Bahamas
Summary at a Glance
Estimate of total hedge funds set up costs
US$29,150
US$19,900
Estimate of annual administrative costs
US$11,925
US$11,925
Types of fund allowed
• Unit trusts
• Superannuation schemes
• Professional fund
• Standard Fund
• Foreign fund
• SMART fund
How long to get Government license approval?
1 week
1 week
How long to get Government license approval?
4 weeks
4 weeks
How long to open a corporate bank account?
3 weeks
3 weeks
Minimum paid up share capital
US$1
US$1
Burden of regulatory compliance
High
Low
Does our Client need to travel?
No
No
Minimum investment
No
vary
Regulatory Authority
Financial Market Authority (FMA)
Securities Commission of the Bahamas (SCB)
Required to have local office premises
Yes
Yes
Required to hire local employees
No
No
Local registered address required?
Yes
Yes
Local directors required?
Yes
No
Resident custodian required?
No
Yes
Resident manager required?
No
Yes
Legal considerations
Minimum number of directors required?
1
2, subject to changes
Minimum number of resident directors required?
1
No
Corporate directors allowed?
No
Yes
Individual directors allowed?
Yes
Yes
Resident manager required?
0
Yes, subject to exceptions
Must the managers have a license?
Yes
Yes
Minimum number of representative required?
1
1 custodian
Minimum number of resident representative required?
1
No
Public register of shareholders and directors
Yes
-
Tax and accounting considerations
Corporate tax payable
28%
No
Audited financial statements
Yes
Yes
Local audit firm required?
No
No
Annual tax return to be submitted
Yes
Yes
Access to how many double tax treaties
38
30
Withholding tax payable
Yes
None
Can the hedge fund hire expatriate staff in the country?
Yes
Yes
Logistic considerations
Can invoice/sign sales contracts with local clients
No
No
Can rent office premises in the country
Yes
Yes
Employment visa fees (US$)
US$3,950
US$3,950
Average monthly salary in Hedge Funds (US$)
US$75,000
US$75,000
English spoken rate
98%
98%
Literacy rate (%)
99%
95.6%
Computer literacy rate (%)
88%
57%
GDP per capita (US$)
US$40,884
US$30,959
Population (in million)
4.46
0.3
Population (in million)
6.7%
13.7%
Inflation rate (2013)
1.1%
2.5%
Estimate of engagement costs
Healy Consultants engagement fees
US$26,450
US$17,200
Company secretary and legal registered office fees
US$2,700
US$2,700
Estimate of Government registration fees
US$1,875
US$1,875
Estimate of total outgoings in Year 1
US$31,025
US$21,775
Draft Hedge Fund invoice
View invoice PDF
View invoice PDF