Seychelles employment visas in 2023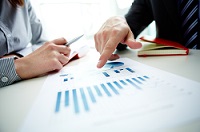 Entrepreneurs interested in forming a business in Seychelles find migration to the country straightforward, thanks to Healy Consultants' comprehensive relocation services. Our experts can help you obtain a visa following Seychelles company formation. We also help entrepreneurs of all nationalities and their families obtain permits to stay in the country. We are proud to say that our approval rate is still 100%. Our fee to assist our Client obtain a work permit is US$4,950;

Examples of business visas available to international entrepreneurs managing a corporation formed in Seychelles include

i)

the Occupation Permit (ideal for company directors, shareholders, investors and general managers and senior expatriate company employees including marketing manager, chief engineers) and

ii)

a Permanent Residence, which exempts the holder from needing to apply for any other type of work or residence permit. Healy Consultants assists Clients to obtain Dependents' Visa for family members following Seychelles business formation.