Tips for successful company formation in Seychelles in 2023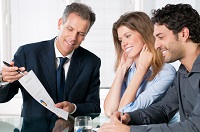 When pursuing Seychelles company formation, your joint venture partner or shareholder must be reliable and competent. A partner should be chosen based on experience, trust, and ability to run a business. A partner should not be nominated solely to comply with the laws of Seychelles company formation;

For company formation in Seychelles, Healy Consultants recommends your firm to

i)

complete a feasibility study

ii)

prepare an in depth business plan

iii)

liaise with the Chamber of Commerce

iv)

get in touch with your local embassy and

v)

communicate with Healy Consultants to optimize the success of your business venture;
Important points to take note of during company formation in Seychelles:

i)

statistics and market figures tend to be inaccurate,

ii)

transactions may be inefficient,

iii)

initially frequent and lengthy market visits are a norm

iv)

complex business procedures are typical;

Prior to Seychelles company formation, analysis and research of the corporate sector you plan to invest in is a vital consideration that has to be taken into account for Seychelles business setup. Healy Consultants suggests our Client to put together an in-depth business plan including a feasibility study, market research, and competitor analysis prior to investing in a Seychelles business;

It is advised to constantly use and sign contracts of service when trading in Seychelles, due to local companies having limited knowledge and experience with international trade.
Interesting facts to consider for Seychelles
Seychelles was officially accepted as the 161st member of the World Trade Organization on April 26, 2015;
Seychelles' economy has benefited from continued robust growth in tourist arrivals, which rose by 15.4% in 2017 to a record high of 349,861;
The government has put considerable effort into developing the services sector which was the largest GDP contributor in 2017;
Seychelles ranks 107 on the Global Competitiveness Index 2017-2018 by the World Economic Forum;
It is ranked as the 95th in the world on the World Bank's Ease of Doing Business Index. The study praises Seychelles for the ease of paying taxes, but penalizes Seychelles for difficulties in company formation and getting credit;
Seychelles is spread out over 1.4 million square kilometers of ocean;
Official languages are English, French and Creole;
Seychelles was named after the French Minister of Finance during Louis XV's Jean Moreau de Seychelles;
With a population of about 95,299 people, Seychelles has the smallest population among African countries;
Regardless of the visitors' nationalities, tourists do not require any visa to enter Seychelles. However, to obtain entry, the visitors need to present

i)

a valid passport

ii)

return tickets

iii)

proof of accommodation

iv)

sufficient funds for their stay in Seychelles;
In Seychelles, changing money with any business or individual other than the authorized agents, is regarded as a criminal offense;
The lifestyle in Seychelles is relatively laid-back and professional attire is rarely used.
Frequently asked questions