Libya employment visas
For Clients who wish to live and work in Libya, Healy Consultants offers our visa assistance service. If our Clients avail this service, Healy Consultants will i) prepare the complete visa application package and ii) submit it to the various Libyan missions abroad. Our fee for this service is US$3,950. The various applicable visa are as follows:
Entrepreneur Visa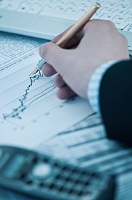 Our Clients wishing to work as self-employed individuals in Libya will need a "work permit". For this purpose, following documents will be submitted:

i)

a valid passport

ii)

completed visa application form

iii)

certificate of Libya company formation

iv)

proof of investment and

v)

invitation letter;
To secure the visa, the company will need to apply to the Ministry of Labor, which will forward the approved application to the Immigration Department. Thereafter, the visa will be faxed to the Libyan mission in our Client's country;
The work permit will be issued for an initial period of 3 months along with an entry visa. However, once in Libya, our Client must report to the Immigration Department for an extension.
Employment Visa
Libyan companies will apply for a "work permit" if they need to hire foreign nationals. The procedure for visa application will be the same as above;
Following documents will need to be submitted:

i)

a valid passport

ii)

completed visa application form

iii)

sponsorship letter from the company and

iv)

certificate of Libya company formation;
Like the entrepreneur work visa, this visa will be valid for 3 months. However, once in Libya, the employee will approach the Immigration Department to secure an extension.
Short-term Visa
A short-term visa can be granted for the following purposes:

i)

tourism and

ii)

business (single entry and multiple entry). The tourism visa and single-entry business visa allow stay in Libya for 1 month. The multiple entry business visa allows entry and exit into Libya within a period of up to 6 months;
Documents to be submitted for this visa will include:

i)

valid passport copy ii) completed application form and

iii)

visa approval letter. For a multiple-entry visa, you may additionally be requested to provide

i)

bank statements and

ii)

travel insurance documents.