Interesting facts about Sri Lanka in 2023?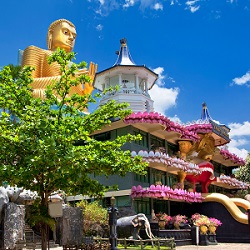 Sri Lanka has one of the highest literacy rate in Asia of 92%;

Sri Lanka was colonized by the Portuguese, then the Dutch and finally the British from whom they gained independence in 1948;

Sri Lanka is the fourth largest tea producer in the world after China, India and Kenya, producing approximately 7% of the world's tea;

The official languages endorsed by the Sri Lankan government are Sinhala and Tamil. English is not widely spoken although it is the main foreign language. All official documents are in Sinhala and Tamil;

The majority of Sri Lankans are Buddhists;

The monetary currency used in Sri Lanka is the Rupee – LKR;

The signature wiggling of the head by a Sri Lankan in response to a question or statement means "yes";

Cinnamon was discovered in Sri Lanka.