Success tips when doing business in Kazakhstan in 2023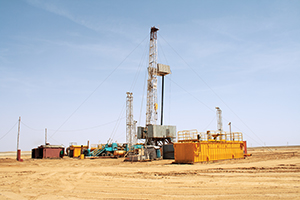 At most shops in Kazakhstan, bargaining is expected. Showing emotion, leaving and coming back and asking around until prices go down are all common behavior. Shop owners may even come find you if they are willing to give you a lower price than others;

Because Kazakhstan companies are not as well-versed with international business and Western law practices, we encourage our Clients to consistently use and sign contracts of service;

Hiring reliable and experienced workers that speak fluent English is difficult, especially with governmental restrictions on the number of foreign workers allowed in companies. Healy Consultants can assist our Clients with their human resource needs by placing advertisements in the major newspapers like the Caravan and the Times of Central Asia;

Greetings in Kazakhstan are rather formal, due to the hierarchical nature of their culture. The most common greeting is a two-handed handshake. As much of the population is Muslim, some men will be unwilling to shake hands with women. Furthermore, businesspeople should be referred to by their surname until invited to address them otherwise;

When you are starting a new business, it is important to find out what Kazakh registrations and licenses apply to your firm. This can be a complex area, as local, state, territory and federal governments handle registration and licensing for various aspects of your business.
Interesting facts about Kazakhstan
Kazakhstan is thought to be the original home of the apple, with all other apples descending from the domestic Kazakh apple;

Kazakhstan was the last Soviet Republic to declare independence from the Soviet Union. Kazakhstan has been free and independent since 1991;

The capital city of Kazakhstan, Astana, is the second coldest capital city in the world, with temperatures as low as -40 degrees;

One of the most popular Kazakh dishes, Kuirdak, is made of small cuts of animal liver, heart, kidney and organ, with all of the parts obtained as fresh as possible;

Kazakhstan is so large that the distance from one end to the other is comparable to the distance from London to Istanbul.
Frequently asked questions