Tax exempt trading companies from reputable countries in 2023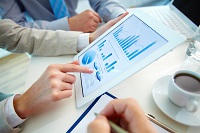 Healy Consultants suggests our Clients to register their trading companies in reputable jurisdictions which follow international anti money laundering/counter the financing terrorism standards. Choosing a reputable jurisdiction can still enable our Clients to legally minimize their corporate income tax obligations. Please read below for further details.
What is a reputable zero tax jurisdiction?
The main characteristics of a reputable jurisdiction are

i)

AML/CFT rules complying with international standards and

ii)

good track record at cooperating with other tax authorities for the exchange of financial related information. These countries often have a registrar publicly available, although this is not (yet) always the case;
For holding companies, additional important considerations are

i)

the existence of an extensive network of double tax avoidance treaties and

ii)

good IP protection laws and ability to access the Madrid Protocols;
Examples of such jurisdictions are Singapore and Hong Kong. For further examples, please refer to our webpage mapping global reputable zero tax jurisdictions;
How to structure a legally tax exempt company?
To be legally tax exempt, the offshore business setup needs to be properly structured and fulfil some criteria set by the local authorities, which vary from one country to another. We will assist your Clients to properly understand how to make sure that his company is locally tax exempt. If needed, we will also assist our Client to secure a tax ruling with the local tax authority;

Registration of a legally tax exempt company does not necessarily mean that no corporate or personal income tax liability will arise in the country of tax residency of our Clients, notably in countries where "controlled foreign companies" rules apply. Before we proceed, we hence recommend our Clients to be fully aware of their personal and corporate tax obligations in their country of residence.