Success tips when doing business in Tanzania in 2023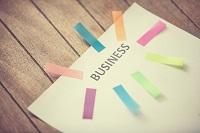 There are several points about setting up a business in Tanzania that our Client should be aware of:
It is important for our Client to chalk out a thorough business setup plan. This plan must include

i)

a detailed study of the Tanzanian markets

ii)

a study of potential local competition and

iii)

a feasibility study;

We would also recommend our Client to properly study the business sectors related to their line of work. In the short run, this will enhance productivity while in the long run, this will aid in business expansion;

Tanzanians strongly value face-to-face meeting, formal written letters of introduction and requests for meetings, and personal relationships;

Patience and flexibility are essential for success in Tanzania as meetings rarely start on time.

While businesses are mostly conducted in English, it will be better if the Clients try and pick certain Swahili words, as it is the most widely spoken language;

Business negotiations can take a long time in Tanzania, especially when dealing with the government;

Hiring a car and driver through a reliable company is the best way to get around town as public transportation is unreliable and unsafe for business travelers;

Tanzanians prefer modest, non-revealing clothing. Though Western attire is becoming more popular in big cities like Dar es Salaam, women are still expected to wear and non-revealing tops outside the city;

Senior officials are usually greeted first, then other men and lastly women;

It is important not to be too blunt when expressing feelings, problems, frustrations, and needs.
Interesting facts about Tanzania?
Over 120 languages are spoken in Tanzania though Swahili is the most widely used;

Mount Kilimanjaro is located in Tanzania. At 19,341 feet above sea level, it is the largest mountain in Africa. Its last eruption was over 200 years ago;

Tanzania shares it national anthem with South Africa and Zimbabwe. It's titled "Mungu Ibariki Afrika" (God Bless Africa) and was composed by Enock Sontonga;

Tanzania is divided into 26 regions (mikoa), 21 on the mainland, 3 on Zanzibar Island and 2 on Pemba Island;

Tanzania is the largest country in Eastern Africa;

The word Tanzania is derived from the two nations Tanganyika and Zanzibar, which before 1964, were separate nations;

Tanzania has over 100 different tribal groups;

The world's largest crab, Chumbe Island Coconut Crab, is found here;

Western Tanzania's Lake Tanganyika is the second deepest lake in the world;

Tanzania has the largest concentration of wildlife animals per square kilometer, with more than 4 million wild animals and representatives of 430 species and subspecies;

The precious gemstone Tanzanite can only be found in Tanzania;

Tanzania is bordered by three of the largest lakes on the continent of Africa: Lake Victoria in the north, Lake Tanganyika in the west, and Lake Nyasa in the southwest;

The population of Tanzania is approximately 62% Christian and 35% Muslim. The remaining percentages follow indigenous religions or have no religion;

Tanzania is famous for two art forms Tingatinga and Makonde. Tingatinga is an African paintings painted with enamel paints on canvas. Makonde is hardwood sculptures;

Tanzania is mainly an agricultural country with 75% of its exports being agricultural products.