Tanzania employment visas in 2023
Foreign professionals need to apply for a Tanzanian visa, in order to be eligible for work and residence in the country. Healy Consultants will prepare the visa application on behalf of our Clients and submit them to the Tanzania embassy. Till date, we enjoy 100% visa approval record. Different applicable visas are as follows:
Entrepreneur visa (Class A)
This visa allows the holder to legally work in Tanzania for a period of two years. Permits can be renewed for an additional period of two years for US$800. Documents required will be i) completed application form ii) certificate of incorporation iii) resume iv) valid passport and v) business plan.
Employee visa (Class B)
This visa allows the holder to legally work in Tanzania for up to two years and must be applied for by the employer. Documents required will be i) completed application form ii) valid passport iii) resume and iv) employment contract.
Visitor Visa
A short term visitor visa will be issued for up to a year for i) tourism and ii) business purposes. This visa can also be used by entrepreneurs willing to visit the country before or after company incorporation in Tanzania. Documents required will be i) valid passport ii) completed application form and iii) document detailing purpose of the trip.
Corporate banking options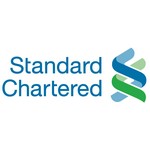 Healy Consultants' corporate banking team will expertly handle corporate bank account opening in Tanzania for our Clients. We will prepare all the necessary documents and submit to the bank on behalf of the Client, and if needed, we also attend the bank account opening interview on your behalf.
Tanzania banking
The financial sector in Tanzania is regulated by the Bank of Tanzania under the Banking and Financial institutions Act 2006 and the Bank of Tanzania Act 2006. The currency used is the Tanzania shilling (TZS);
International banks in Tanzania include

i)

Standard Chartered Bank

ii)

Barclays Bank and

iii)

Stanbic Bank among others. The largest local banks in Tanzania include

i)

FBME Bank

ii)

National Microfinance Bank

iii)

CRDB Bank and

iv)

National Bank of Commerce. In addition, there are a number of licensed financial institutions offering banking related services. If required, Healy Consultants may alternatively assist your Firm to open an additional international corporate bank account outside of Tanzania;
Business entities that are registered in Tanzania may open a corporate bank account, as all banks require

i)

a company certificate of incorporation as well as business license and

ii)

a taxpayer identification number, in order to complete the account opening process;
In Tanzania, banks and financial institutions set their own interest rates and therefore these rates may vary and investors looking for trade and corporate finance facilities would be advised to compare interest rates prior to settling on a specific bank. If required, Healy Consultants will assist our Clients in accessing these facilities by offering services including

i)

bank guarantees

ii)

letters of credit

iii)

finance against trust receipt and

iv)

documents against payment and acceptance;

There are no foreign exchange controls in Tanzania. Resident and non-resident companies and individuals can hold bank accounts in any currency.
Healy Consultants banking services
To support Tanzania company formation, Healy Consultants will assist our Clients with accessing a full range of tailored corporate banking facilities comprising of

i)

single and multiple currency accounts

ii)

telephone banking

iii)

internet banking

iv)

savings and checking accounts

v)

debit and credit cards and

vi)

wealth management services;

To receive the best online banking and customer service to facilitate Tanzania company business setup, Healy Consultants recommends using services of the major banks in Tanzania as mentioned in the Tanzania banking section above for major corporate bank account solutions. Our fees to assist your Firm with opening its Tanzania corporate banking account is US$3,950;

If required, Healy Consultants may assist your Firm to open an additional international corporate bank account. Examples include London, New York, Germany, Bulgaria, South Africa, Australia, or Dubai. It is a time consuming task and our fee for this service is US$3,950 without travel or US$2,550 with travel. All banks will be top tier banks in these countries with excellent internet banking services.
Opening a corporate bank account in Tanzania
Healy Consultants' Compliance Team can open an international corporate bank account within 4 weeks of Tanzania business setup to facilitate Tanzania company incorporation;
Healy Consultants will first register the Client's company with the Business Registration and Licensing Authority (BRELA), which is a requirement with all banks in Tanzania;
When the company registration is complete, Healy Consultants will obtain the Taxpayer Identification Number issued by the Tanzania Revenue Authority on behalf of the Client;
The documents required for opening a corporate bank account in Tanzania are

i)

completed bank account opening form

ii)

notarized certificate of commercial registration, Memorandum and Articles of Association and By-Laws of the company written in English or a certified translation thereof

iii)

Tax Identification Number and business license

iv)

notarized passport copies of signatories authorized to open the account

v)

proof of address of directors of the company

vi)

latest audited financial statements

vii)

board resolution authorizing the opening of the account and appointing the signatories to the account

viii)

proof of registered address of the company in Tanzania and

ix)

one reference letter and completed know your customer form;

There is a small probability that the Client will be obliged to travel to meet the bank directors in order to open the account. Healy Consultants, however, does everything necessary to minimize this probability ensuring the Client does not travel;

After the approval of the corporate bank account, the preferred bank will promptly send by post or email our Client the corporate bank account details and correspondence.
Tanzania Special Economic Zones
Tanzania currently operates around 9 special economic zones (SEZ). SEZs offer multiple benefits including:
10 year exemption on

i)

corporate income tax and

ii)

withholding tax on rent, dividends and interests;
100% exemption on

i)

customs duty exemption raw materials and production machinery

ii)

local government taxes and

iii)

VAT on utilities;

Permission to sell 20% of products to the domestic market;
The largest SEZs in Tanzania are located in Bagamoyo (90 sq. km.), Mtwara (30 sq. km.) and Kigoma (30 sq. km.). A comparison of these SEZs follows:
| Summary at a Glance | Bagamoyo | Mtwara | Kigoma |
| --- | --- | --- | --- |
| Number of Free Trade Zones available | 1 | 1 | 1 |
| FTZs used mostly by which industry? | Agriculture | Energy | Agriculture |
| How long to set the company up? | 3 months | 3 months | 3 months |
| How long to open company bank account? | 4 weeks | 4 weeks | 4 weeks |
| Quality of SEZ utilities | Satisfactory | Poor | Poor |
| Allowed to sign sales contracts with Tanzanian Clients? | Yes | Yes | Yes |
| Allowed to invoice Tanzanian Clients? | Yes | Yes | Yes |
| Corporate tax payable for the first 10 years | 0% | 0% | 0% |
| Corporate tax payable after 10 years | 30% | 30% | 30% |
| Corporate bank account | Standard Bank Tanzania | Standard Bank Tanzania | Standard Bank Tanzania |
| Physical office space required | Yes | Yes | Yes |
| Industrial space rental per sq1000m | US$7,000 | US$5,000 | US$5,000 |
| Allowed to import raw materials? | Yes | Yes | Yes |
| Allowed to export goods? | Yes | Yes | Yes |
| Wholly foreign owned | Yes | Yes | No |
| Can hire expatriate staff in Tanzania? | Yes | Yes | Yes |
| Minimum number of directors | 2 | 2 | 2 |
| Minimum number of shareholders | 2 | 2 | 2 |
| Tax registration certificate required | Yes | Yes | Yes |
| Individual shareholders allowed | Yes | Yes | Yes |
| Corporate shareholders allowed | Yes | Yes | Yes |
| Corporate director(s) allowed | No | No | No |
| Public register of shareholders and directors | Yes | Yes | Yes |
| LLC company allowed? | Yes | Yes | Yes |
| Annual audited financial statements required | Yes | Yes | Yes |