Success tips when doing business in Kyrgyzstan in 2023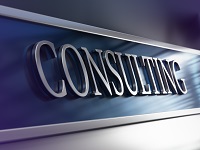 Hand shaking is a common greeting amongst men in Kyrgyzstan, with men shaking hands every time they meet. However, hand shaking is rare amongst women, with the activity considered loosely taboo;

Because Kyrgyzstan companies are not as well-versed with international business and Western law practices, we encourage our Clients to consistently use and sign contracts of service when setting up a company in Kyrgyzstan;

Hiring reliable and experienced workers that speak fluent English is difficult, especially with governmental restrictions on the number of foreign workers allowed in companies. Healy Consultants can assist our Clients in its Human Resource needs by placing advertisements in the major newspapers like the Vecherniy Bishkek and the Slovo Kyrgyzstana;

As Islam is the predominant religion in Kyrgyzstan, the holy month of Ramadan is observed, with large celebrations marking the end of Ramadan. Be prepared for many Kyrgyzstani businesses to be closed or for normal operations to slow down for several days. Business operations are also likely to stop during Persian New Year in late March;

When you are starting a business in Kyrgyzstan, it is important to find out what Kyrgyzstani registrations and licenses apply to your firm. This can be a complex area, as local, state, territory and federal governments handle registration and licensing for various aspects of your business.
Interesting facts about Kyrgyzstan?
Manas, the name of a warrior who united Kyrgyzstan, appears all throughout the country. Streets, statues, universities and radio stations all pay tribute to the popular folk hero;

Tea is drunk with nearly every meal and is drunk out of small bowls instead of cups;

The Kyrgyzstani currency is called the Som. The exchange rate is currently 48 som to 1 US dollar;

The 88 major mountain ranges in Kyrgyzstan, comprising around 70 percent of the country's land.