Labuan legal and accounting and tax considerations in 2023
Podcast
What are the accounting & tax obligations in Labuan, Malaysia?
Corporate tax in Labuan is levied only on trading companies at 3% of audited net profit for income sourced outside Malaysia. Non-trading (investment holding) companies are not subject to tax;
Malaysia resident companies are subject to 17% corporate tax for chargeable income below MYR 500,000 and 24% for incomes above this threshold;

Capital gains and import duties are completely exempt from capital gains tax in Labuan;

Non-resident Labuan companies are exempt from indirect taxes such as VAT, sales tax, custom duties and GST. All resident Labuan companies making sales within Malaysia are levied indirect taxes in the form of GST at a rate of 6%;

Income obtained from royalties and intellectual property received by a Labuan company is subject to 24% corporate tax rate;

Tax returns must be filed by 31st March, or a 10% penalty will be imposed on the outstanding balance;

There are no exchange controls imposed on Labuan offshore companies. Moreover, there are no restrictions on Labuan companies transacting with Malaysian residents in Malaysian Ringgit, including paying for their administrative or statutory expenses;

Labuan based companies can take advantage of Malaysia's double tax avoidance treaties with more than 73 countries including Australia, China, Singapore, UK and the United States;
Healy Consultants Group will assist our Clients with

i)

documenting and implementing accounting procedures;

ii)

implementing financial accounting software;

iii)

preparation of financial accounting records; and

iv)

preparing forecasts, budgets, and sensitivity analysis;

Clients need to note of their personal and corporate tax obligations in the countries of residence and domicile, and that they will fulfil these obligations annually. Let us know if you need Healy Consultants Group's assistance to clarify your annual reporting obligations.

The Labuan government has reduced the number of company activities which are eligible to claim 3% tax as part of the jurisdiction's Economic Substance Requirements (ESR). There are now 21 permitted activities on the list, compared to 23 before.
Because of the above, some companies are required to undertake an audit in Labuan and pay 24% tax under Income Tax Act 1967.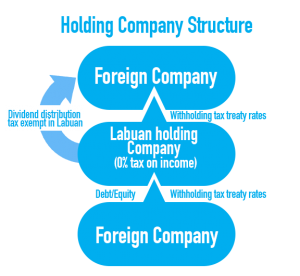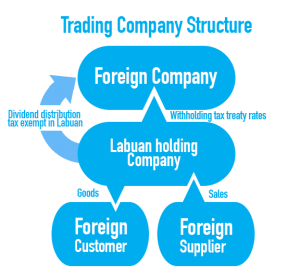 Healy Consultants Group's Legal and Compliance department assists our Clients to fulfil their annual legal and tax obligations for their Labuan companies.