How to register a company in UK in 2021
Since 2003, Healy Consultants Group PLC has assisted our Clients with their UK company business registration. Our services include i) registering a business in the UK; ii) corporate bank account opening; iii) employee recruitment; iv) employee visa strategies and v) office space rental solutions.
An English limited company is an ideal, flexible corporate vehicle through which business can be conducted within as well as outside the UK.
01
02
03
04
05
Corporate bank account questionnaire?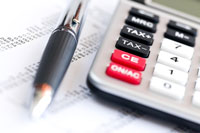 Thank you for your recent business inquiry, however I need a little more information from you.
To recommend the optimum non-travel banking strategy for your business, kindly complete the 5-minute questionnaire below.
Within 2 hours thereafter, a senior Consultant will ring you to discuss the specific results you need from Healy Consultants PLC: