Terms and Conditions in 2021
Due dilligence
The Client agrees to provide Healy Consultants with whatever information we may require about the background of the Client's Company. Healy Consultants reserves the right to refuse Clients.
Healy Consultants has an obligation under Singapore's Accounting and Corporate Regulatory Authority Act, subsidiary legislation and international anti-money laundering laws to ensure that we "know our Client" in order to protect ourselves in the event that any of our Clients should use a structure we setup for the purposes of any illegal activity.
To ensure Healy Consultants fulfils its anti-money laundering obligations, we implement the following procedures: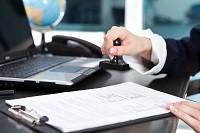 Obtain proof of identity from our Clients including passport copy and/or National Identification documents;
Original copy of an international bank reference letter;
Identification of the beneficial owner(s) of the company we incorporate;
In most cases, we prefer to meet the Client before providing our services.
It is our obligation not just to undertake a full and proper due diligence of our Clients and their current needs, but also to monitor and ensure that their business activities do not breach any international regulations.
We believe that our reputation and strict policies ensure that our international affiliates and banking partnres are comfortable working with our Clients. Likewise, our Clients enjoy the benefit of receiving services from a provider that maintains excellent brand reputation and recognition in the international business and financial community.
On one hand we respect our Clients' need for confidentiality but on the other hand we do take care about the full identification of our Clients and the nature of their business. With reference to the aforesaid we have to evaluate the background of the company formation and the business activity of the company. We are dedicated to meet all requirements of our Clients, but we are responsible to monitor and ensure that their activity does not violate any international standard.
Before incorporation you will be kindly requested to sign a declaration confirming that any offshore entity established by us on your behalf will not be used for money laundering, drug related operations, terrorist activities, trading in arms and weapons, trading with countries subject to any embargo issued by the UN, or any other illegal activity which can be qualified as a criminal offence.
Healy Consultants reserves the right to cancel any or all services, especially nominee services, if the activities of the Client are deemed to be illegal. The Client must guarantee that Healy Consultants is able to contact the Client by telephone or written communication at all times and any changes must be notified to us at the earliest opportunity. The Client remains totally responsible for all tax reports being filed within the legal periods and that all taxes are paid.
Confidentiality Notice
This transmission and accompanying files contain confidential information intended for a specific individual and purpose. This transmission is private and confidential. If you are not the intended recipient, you are hereby notified that any disclosure, copying or distribution or the taking of any action based on the contents of this information is strictly prohibited. Please contact the sender if you have received this mail and you are not the intended recipient, thank you.
International tax obligations
It is important our Clients are aware of their personal and corporate tax obligations in their country of residence and domicile, and that they fulfil those obligations annually. Let us know if you need Healy Consultants' help to clarify your local and international tax reporting obligations.