Migrate to UK in 2023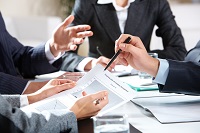 Our Clients often consider migrating to the UK due to the country's welcoming approach to foreign workers and their families. After assisting our Clients with their UK company formation with bank accounts, Healy Consultants Group helps them with securing UK visas. Please see below an overview of the available visa types:
Healy Consultants Group can assist our Clients apply for a Tier 1 Entrepreneur visa where they have received investment of at least £50,000 from a UK-registered venture capital firm, UKTI-approved seed funding competition or the government. The visa application must be submitted within 12 months of receiving the capital;
Alternatively, if our Clients can invest at least £200,000, they can meet the requirement using their own money or money from investors other than those listed above;
Additionally, the applicant must be fluent in conversational English and score at least 95 points under the UK's immigration points scheme. The English knowledge test does not apply to US nationals or citizens of certain Commonwealth countries;
Lastly, our Clients must have sufficient funds to support themselves during their stay in the UK, which is limited in the first instance to 40 months (3 years and 4 months).
Our Clients can apply for this visa if they wish to complete their company formation in UK and staff it with a sole employee residing outside of the EEA and Switzerland. This establishment must be the first of its kind for the business in the UK;
To be eligible, the representative must have an extensive knowledge and experience of the company's industry and hold a senior position in the company. However, the representative must not hold a major stake in the business.
This visa allows our Client to transfer staff with at least 12 months' tenure (or graduate trainees with at least 3 months' tenure) to their UK operations on a short- or long-term basis;
However, the tenure requirement will not apply if the transfer

i)

will teach new skills to existing UK staff, or

ii)

will allow the employee to gain knowledge and skills to perform their overseas role.
Foreign investors can secure a visa for 40 months if they invest at least £2,000,000 in the UK government bonds or buy shares or debt issued by active UK companies;
However, the investment must not be in companies whose main activities relate to property investment, management or development.
Our company formation team can also assist our Clients to hire foreign staff under a Tier 2 visa, given the hired foreign employee has a good knowledge of English and is paid at least £20,800;
It is easier to gain this kind of visa for staff if the proposed employee is skilled in one of the professions listed in the UK's shortage professions.
Healy Consultants Group services related to migration to the UK
To assist with migration, Healy Consultants Group effectively and efficiently works to obtain permits for our foreign entrepreneurs. Thereby, allowing them to live and work in the UK. Our fee to secure resident permit will be £3,950 for the 1st application, £2,950 for the 2nd application and £1,950;
We also assist our Clients with their personalized orientation programmes, before they migrate to the UK. Typical programmes include:

i)

introduction to local banks for personal account opening;

ii)

providing an overview of the local commercial/residential property; and

iii)

informing our Clients about the social clubs and recreational facilities in the country;

Introductions to banks to open personal bank accounts;
Visits to key points of business interest in the neighbouring countries around the UK;
Tours of commercial and residential property, international schools, social clubs and recreational facilities.

Further, we also guide our Clients regarding the specifics of renting or buying a property in the UK, including

i)

locating properties which meet our Clients' requirements;

ii)

negotiating with the agents/landlords to arrange viewings;

iii)

assisting with drafting the rental agreements; and

iv)

liaising with the banks to secure appropriate financing;
Lastly, Healy Consultants Group helps our Clients find suitable schools for their children. Examples of assistance provided includes providing information on international school fees, waiting lists and curricula.