Success tips when doing business in United Kingdom in 2023
Business meetings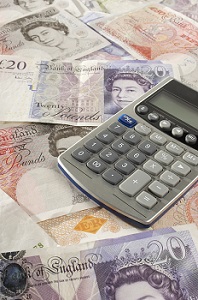 British people are time-sensitive and prefer punctuality when doing business;

When running late for a meeting or a conference call, always send a notification for the same, either by mail or by phone;

Gifts are not expected during a business meeting, but reciprocation is expected when such are received;

Dress code in Britain is formal, as classical conservative attire is the norm for both men and women;

Because the British are time-sensitive, keeping meetings short and to the point is of upmost importance.
Other useful tips
Because the UK has subscribed to the Millennium Goals of the United Nations and many business leaders are actively working towards achieving these;

Punctuality, in regards to social events, is not as strict, with participants being expected to arrive up to 15 minutes late for an event.
Interesting facts about United Kingdom
Business and economics
Geography
The climate of England can be classified as temperate maritime and it has mild summers and winters;

By land, the UK covers about 243,610 sq km and is ranked as the 80th largest country in the world;

England is separated from France and continental Europe by a 34-km channel at its closest point;

The Channel Tunnel connecting England and Europe is the longest undersea tunnel in the world.
Society and politics
The ethnicity of the UK's citizens is diverse, with people from Africa, the Caribbean, South Asia, and other former colonies. Over 25% of London's population was born abroad;

There are three legal jurisdictions in the UK: i) England & Wales, ii) Scotland and iii) Northern Ireland;

Scotland, North Ireland, and Wales each have their own devolved governments. Scotland has its own parliament, while Northern Ireland has the Executive and Assembly;

England and Scotland were the leading centres of the Scientific and Industrial Revolution from the 17th century and in the 18th century, and was home to many of the most important scientists and engineers of that time.
UK's population has been rapidly growing and reached 65.1 million people in 2015.