10 steps to incorporating in the United Kingdom in 2023
Please find below a detailed information on the steps taken by Healy Consultants Group to assist our multi-national Clients to incorporate a company in UK successfully.
Pre-incorporation steps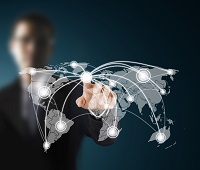 Healy Consultants Group

i)

collects Know your Customers documents on the expected shareholders, directors and ultimate beneficial owners of the UK entity and

ii)

advises our customer regarding the optimal type of entity to setup;
After settlement of the engagement fees (payable by instalments), our Incorporation Team supplies

i)

a detailed project plan for the UK business setup project and

ii)

draft a business plan to ensure that we fully understand the activities of our Clients and their licensing obligations (if any);
There is usually no need to open a capital account for a UK company, provided the issued share capital of the entity is low (usually below £100). If our Client prefers the entity to be registered with higher amounts, it is then necessary to open such an account. It takes at least four weeks to open a capital account for our Client.
Incorporation steps
Our Firm supplies our Client with the incorporation forms (IN01) for his signature;
Thereafter, the registration application is filed with the Companies House. Our Firm also contacts the UK tax office (HMRC) for VAT and PAYE registrations of the entity;
The Companies House issues a certificate of incorporation of the entity.
Post-incorporation steps
Once company incorporation in UK is completed, the company can apply for corporate bank accounts with local banks in the UK as well as banks worldwide. Most of our Clients also request us to assist with this step: with our Banking Team's assistance, our Clients are not required to travel to complete the process;
If required, our team will also assist our Clients to

i)

find business premises and

ii)

recruit both local and foreign employees for their UK company. This page includes more details on our recruitment services;
When legally required, Healy Consultants Group will assist our Clients to secure regulatory licenses. Timeframes and requirements vary across industries. Our Firm will let you know if we expect a license could be required for your United Kingdom business;
After engagement completion, our team couriers to our Client a complete company kit, including all corporate documents of the entity. We also welcome client feedback on what we did well and what we could improve through a "customer feedback" survey.
Documents required for incorporation
Documents required include i) company name, address and business activity ii) details of director and secretary iii) share capital and shareholder details iv) details of the persons with significant control and v) standard industry classification (SIC code).
Conclusion
The above steps to incorporate a company mainly applies to a limited liability company (locally known as a private company) in the UK, but feel free to contact our team to secure detailed information on incorporating other types of business entities in the UK.