Success tips when doing business in Lebanon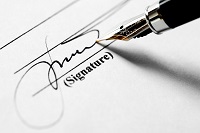 To deal with a Lebanese company, meet the family, not the CEO. Most businesses in Lebanon are indeed family-owned. Unless the Chairman is a family member, he will often have little decision-making power;

Our female Clients should dress conservatively in Lebanon, although they will not be expected to wear a veil. They will also need to prove their professional credentials more than men, as Lebanon society is patriarchal;

Lebanon's blackouts are a main hindrance on day-to-day business operations in Lebanon. Healy Consultants recommend our Clients to use mobile applications such as Beirut Electricity to track the country's rolling cuts;

Dealing with Lebanese bureaucrats can be a nightmare for entrepreneurs: the public administration will bring you very few solutions but many problems, and bribes will often be needed in order to speed up procedures;

Lebanon is likely to become entangled into the Syrian civil war so consider buying political risk insurance. The World Bank's Multilateral Investment Guarantee Agency (MIGA), amongst others, offer insurance products to cover these risks;

Clients conducting business in Israel may ask the customs to stamp a separate sheet instead of their passport, in order to be able use their passport when coming back to Lebanon. Healy Consultants also provide dual passport services;

Our Clients should be aware of the religious group of their local business partner(s) in Lebanon. Their identity may have a tremendous impact on market opportunities, as local businessmen will favor their own people when concluding contracts;

Our Clients should not assume that all their Lebanese partners will be Muslims in Lebanon. An estimated 40% of the population is Christian;

Hiring refugees may provide the company with hard working employees and help them to earn a living. Our Clients should carefully check their authorization to work. Palestinian refugees are allowed to work, but Iraqis and Syrians usually aren't;

Entrepreneurs should setup stringent procedures to prevent the use of their company for money laundering or financing of terrorism purposes. Terrorist organizations such as Hezbollah and narcotic cartels are indeed plenty in Lebanon.
Interesting facts about Lebanon
Carlos Slim, the Mexican richest businessman in the world with a net worth estimated at over US$70 billion, is of Lebanese descent;

More Lebanese live abroad than in Lebanon. Their actual number is unknown but estimated to be at least 10 million, most of them living in South America, the U.S.A, Canada and France;

No less than 18 different Christian, Druze and Muslim groups coexist in the country. Relations between them are however tense since the 1975-2001 civil war. Religion should be considered a sensitive issue by our Clients;

Lebanon does not recognize Israel and is still officially at war with it, although no major armed conflict happened between both countries since 2006. Our Clients should be especially careful when talking about Israel in Lebanon;;

Over 450,000 Palestinians currently live in Lebanon's 12 refugee camps. Over 1,000 were slaughtered by Christian militia during the infamous 1982 Sabrah and Shatilah massacre, depicted in the praised anime Waltz with Bashir;

While Hezbollah and most Shi'a muslims support the Assad regime in Syria, other groups resent Syrians, which occupied the north of the country until 2006 and are suspected for the 2005 assassination of a Lebanon's Prime Minister;

The national football team never made past qualifying round during FIFA World Cups;

Over 50% of Lebanese people speak fluently French, which is explained by the country's status as a French protectorate until 1943 and the fact that most primary and secondary schools teach French as a 2nd language;

Lebanon is famous all over the world for its local cuisine and notably for hummus, a chick pea cream mixed with sesame oil often eaten with pita bread;

Many Lebanese drink arak, an anise-flavored liqueur, and wine is also produced in the southeast part of the country.