Lebanon employment visas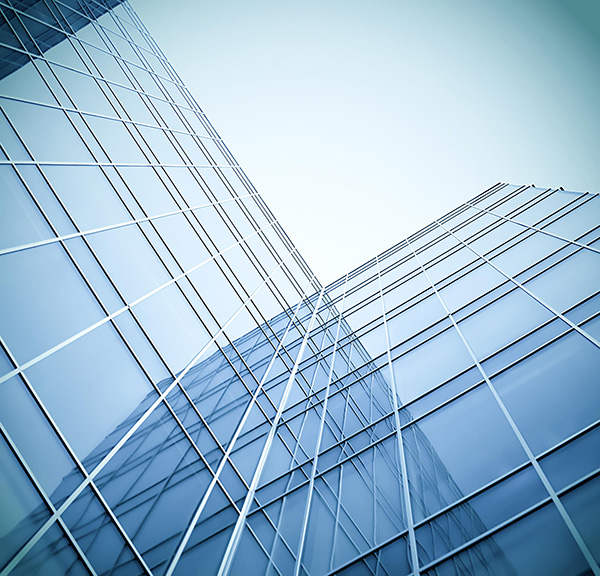 All foreigners are required to secure a work visa in order to work in Lebanon, even when forming a Lebanon company. The procedure is

i)

time-consuming – 3 months on average

ii)

costly – at least US$3,600 in government fees alone and

iii)

complex;

Healy Consultants will assist our Clients by preparing the visa application and submitting it to the local Lebanese Consulate. Our fee for this service is US$3,950 per visa application (not inclusive of government fees and security deposit). To date, we enjoy a 100% visa approval record.
Entrepreneur visas
Non Lebanese entrepreneurs willing to reside in the country after Lebanon company formation are required to obtain an entrepreneur visa and a residence permit (valid 6 months, then up to 3 years at renewal);

Documents required by the Lebanese National Security Services include:

i)

a valid passport

ii)

a certificate of incorporation

iii)

evidence of investment project

iv)

a certificate of bank deposit and

v)

evidence of qualifications;
Foreign managers of a Lebanese LLC willing to reside in Lebanon are furthermore required to demonstrate that

i)

they possess shares in the company's capital of at least US$66,000 and

ii)

they employ at least 3 Lebanese citizens.
Employee visas
An employer willing to hire a foreign citizen will be required to apply for work visa and a residence permit (up to 2 year duration, renewable). This application will be submitted to the Ministry of Labor and to the National Security Services;
Documents to be submitted by the employer include

i)

a US$1,000 bond, refundable at visa cancellation

ii)

incorporation certificate

iii)

the employer's ID

iv)

commitment letter to register the employee with Social Security and copies of the employee's

iv)

passport

v)

employment contract

vi)

resume and

vii)

degrees;
Documents to be submitted by the employee include

i)

medical test results (if applicable);
Fees to be paid during the work permit approval procedure include

i)

security deposit (refundable) – US$1,000

ii)

Ministry of Labor fee – US$400

ii)

work permit fee – US$1,350

iii)

residence permit fee US$1,200 and

iv)

stamp fees – US$600;
The Lebanese government automatically grants work permits for directors and expatriate staff, provided a minimum investment of

i)

US$200,000 for companies with IT-related activities and

ii)

US$1 million for other companies.
Short term visas
Visas to conduct business in Lebanon include

i)

tourism visa (3 months) and

ii)

business visa (up to 11 months);
Documents required are

i)

a valid passport

ii)

bank statements to prove that the entire trip is covered

iii)

medical insurance

iv)

proof of accommodation and

v)

a document declaring purpose of the visit.
Lebanon corporate banking options
Healy Consultants assists our Clients with opening a corporate bank account during company formation in Lebanon. Our experienced banking team will prepare all requisite documentation on your behalf and submit them to the bank. We will also attend the bank interview on your behalf. Please find below more information about Lebanon business banking.
Lebanese banking
Our Clients forming a Lebanese company are often pleased to discover that the Lebanese boast a strong and reliable banking system, offering banking services unparalleled in most countries of the Arab world. Lebanon also used to be the Middle East's main banking hub until the 1970s and its banks are still fairly internationalized, with licenses in many European and Middle Eastern countries;

Major local banks include

i)

Banque Audi Saradar

ii)

Banque du Liban et d'Outre Mer

iii)

Byblos Bank and

iv)

Bank of Beirut;
Foreign Corporation and banks, notably the French ones, also maintain a significant local presence through a local Branch or ownership of a subsidiary. Among these banks are included:

i)

Credit Libanais (Hermes)

ii)

Banque Franco-Libanaise (Credit Agricole)

iii)

Arab Bank Lebanon

iv)

HSBC and

v)

Standard Chartered Lebanon;
Lebanese corporate and personal banking products and customer service are of good standard, with notably easy access to

i)

multiple currencies

ii)

checking accounts

iii)

saving accounts

iv)

debit and credit cards

v)

fixed term deposit and

vi)

wealth management services. Access to ebanking services may however be unreliable in parts of the country with poor internet connectivity;
Banks' lending rates to SMEs averaged 7.3% in 2013. Although Lebanese banks are used to granting loans to SMEs, they are currently reluctant to do so, due to concerns that the situation in Gaza and Syria may flare up regionally.
Healy Consultants banking services
Healy Consultants bank account opening team can open the corporate account within 4 weeks and obtain internet banking approval within the subsequent week. Our fee for this service will be US$2,850;

While our experts will liaise with the banks to prevent our Clients from travelling for the interview, there is still a 50% chance that the bank may require our Clients to travel for a one hour interview. There will be a fee discount of US$500 if you have to travel;

Following bank account approval, the preferred Lebanese bank will directly and independently email our Client the corporate bank account number.
Opening a Lebanese corporate bank account
Healy Consultants currently recommends our Clients to choose global banks including

i)

Banque du Liban et d'Outre Mer

ii)

Banque Audi Saradar

iii)

Arab Bank and

iv)

Banque Franco-Libanaise for Lebanese corporate bank account solutions;
Documents required to open a Lebanese corporate account include

i)

a passport

ii)

a proof of address

iii)

a tax identification code and

iv)

a certificate of incorporation for the company;

In order to open a corporate account, banks also often require their Clients to deposit at least US$1,000 -and up to US$5,000 in some cases.
Trade finance
Lebanese banks are willing to provide finance to local companies if the following conditions are met

i)

good business-plan

ii)

availability of collateral assets

iii)

experience of business owners

iv)

last 3 years audited financial statements

v)

realistic feasibility study and

vi)

project strength and weaknesses analysis (SWOT);
We also assist our Clients secure trade finance services including

i)

bank guarantees

ii)

letters of credit

iii)

finance against trust receipt and

iv)

document against payment and against acceptance;

Healy Consultants will help our Clients obtain corporate finance in the form of a loan, overdraft or simply preferential credit terms.
Exchange controls and other regulations
Although Lebanon does not have exchange controls, banks will still notify the Central Bank of monetary transfers to nonresident entities and individuals. This is done to disrupt money laundering activities.
Frequently asked questions