Interesting facts about Montenegro in 2023?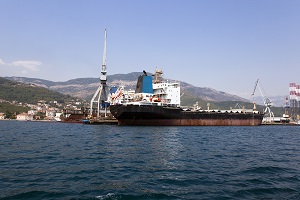 The name Montenegro means Black Mountain which was probably to the country because of thick black forests that graced its lands during the medieval times;

Despite it's diminutive size (roughly 14,000 square kilometers) there are seven countries in Europe that are actually smaller (Kosovo, Luxembourg, Andorra, Liechtenstein, San Marino, Monaco, and Vatican City), and it is the least densely populated country in southern Europe (672,000 residents, or 48 people per square kilometer);

The best times to visit Montenegro begin from the month of May and stretch on to the month of October. The country experiences a pleasant and beach friendly weather during these months. The nights however can have a nip to them and are best faced with a sweater or a cardigan;

Despite being a small country, Montenegro shows significant economic potential, especially in tourism. It boasts 117 beaches along the Adriatic coast, mountain ski resorts, the medieval city of Kotor, and other cultural sites;

On the coast of Montenegro, visitors can visit a town that is part of a UNESCO World Heritage site. The city is Kotor. Kotor, called Acruvium in Roman times, is located on the Bay of Kotor and is the centre of the Kotor municipality, which also includes towns like Perast or Risan. The medieval old town is very well maintained and is part of a UNESCO World Heritage Site;

As per a study conducted by the World Tourism and Trade Council a few years back, the country of Montenegro is fast emerging as one of the most popular tourist destinations in the world today.