Taiwan employment visas in 2023
Business visa – A business visa is available for foreign nationals who intend to conduct business activities in Taiwan. A Taiwan business visa is valid for 1 month and requires a proof of business letter to be submitted;

Visitor visa – Visitor visas are issued to foreign nationals who intend to stay in Taiwan for no more than six months. This type of visa normally permits a single entry only unless a higher fee is paid. This visa can be obtained on arrival or through any Taiwanese embassy or consulate. Only 39 countries have a Visa exempt entry into Taiwan;

Resident visa – Resident visas are issued to foreign nationals who intend to stay in Taiwan for more than six months. Holders of this Taiwan Visa are required to apply for an alien resident certificate, and Re-entry permit at the local service centres of the national immigration agency within 15 days from their date of arrival. This type of Visa is ideal for families who wish to migrate to Taiwan.
Migrate to Taiwan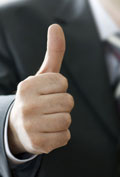 International entrepreneurs find migration to Taiwan straightforward thanks to Healy Consultants' comprehensive relocation services. Our services related to migration to Taiwan include:
Prior to or following migration to Taiwan, Healy Consultants guides Clients through all aspects of renting or buying a property in Taiwan, including in Taipei, Kaoshiong, Taichung, Taoyuan, Hsin Chu and Tainan. We arrange property viewings according to Client specifications and budget, provide assistance with the drafting of lease agreements, and arranging for efficient connection of utilities. Furthermore, Healy Consultants provides introductions to Taiwan or international banks (for example in Singapore) to obtain property financing;

Prior to or following migration to Taiwan, Healy Consultants assists Clients to find suitable schools in Taiwan for their children. Examples of assistance provided includes providing information on international school fees, waiting lists and curricula;

Prior to or following migration to Taiwan, some international entrepreneurs request tailored cross-cultural training programmes covering Taiwan business etiquette and protocols, as well as Mandarin and Hokkien language courses. Some Clients request advice on communication, conflict management and negotiation, and sales and marketing techniques in Taiwan;

Healy Consultants offers personalised orientation programmes for international entrepreneurs planning migration to Taiwan. Typical programmes include introductions to banks to open personal bank accounts, visits to key points of business interest in the neighbouring countries around Taiwan, as well as tours of commercial and residential property (see also point 5 below), international schools (see also point 6 below), social clubs and recreational facilities. In summary, Healy Consultants offers a one-stop service for migration to Taiwan;

Assistance obtaining a Taiwan employment and residence visas from the Taiwan National Immigration Agency. To assist migration to Taiwan, Healy Consultants helps entrepreneurs and their families of all nationalities obtain permits allowing them to live and work in Taiwan. Healy Consultants' fee to assist our Client obtain a Taiwan work permit US$4,950;
Examples of Taiwan visas available to international entrepreneurs and business people include;

i)

Resident visa (Foreign passport holders who are in possession of foreign passports and intend to stay in the ROC for a long-term period may apply for a resident visa.),

ii)

Courtesy visa (issued to personnel despatched by foreign governements on official duties). For more information about visas in Taiwan, please refer to this website;

To support the visa application, Healy Consultants prepares a comprehensive business plan detailing our Client's proposed business activities in Taiwan, a market analysis and financial projections, and a convincing outline of reasons for migration to Taiwan.