Uzbekistan client case studies in 2023
Metal manufacturer entering Eastern markets
Background
Mr. Schmidt is a metal manufacturer which is headquartered in Germany. As part of the expansion strategy, the company decided to enter Eastern markets, using Uzbekistan as a gateway to Middle East and Asia. Through a business referral, the Client contacted Healy Consultants and enquired further information about our services as well as details about Uzbekistan company formation.
Engagement planning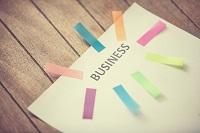 After receipt of our email about the services offered as well as the fees, the Client required a detailed market insight of Uzbekistan, to ensure they understood the market well before making the final decision. For this service, our Client was keen to settle a retainer fee of US$1,000 for us to complete this task.
Our research revealed that Uzbekistan has an abundant resource of copper, lead, zinc, etc. This is an added advantage for the Client's metal manufacturing business. In addition, expenses in Uzbekistan are very cheap. Consequently, the company could save a lot of operation costs such as office and factory rents, wages, and logistics costs. However, we warned our Client that Uzbekistan has a high level of corruption which would cause difficulties for the incorporation process. Besides, language is another barrier to business since English is not widely spoken in Uzbekistan, most people there speak Uzbek and Tajik.
Having considered all the above information, our Client decided to engage Healy Consultants for his Uzbekistan company incorporation. For the best tax benefits and convenient incorporation, Healy Consultants advised the Client to set up a wholly foreign owned company, this type of entity also allows better control of the business.
Company incorporation
After agreement on the services, terms and conditions, our Client kindly settled our invoice and provided us all the required due diligence documents.
Healy Consultants began the incorporation process by registering the company's name online which was approved within one working day. Since companies incorporated in Uzbekistan are required to deposit 30% of each founder's contribution to a local bank, Healy Consultants assisted our client to open a temporary company bank account at the universal commercial bank in Uzbekistan to complete this step.
Thereafter, our team proceeded to apply for the certificate of state registration with the local authority (khokimiyat) by submitting i) counterparts of the shareholder and the charter ii) letter from the bank confirming payment of the registration fee iii) the company seal and stamp and iv) the reservation of the company's name. After 12 working days, the official registration certificate was issued and Mr. Schmidt's company was legally incorporated. Then in the next 2 days, Healy Consultants helped our Client to obtain a company seal with the cost of USD40.
Corporate banking
After the successful incorporation of the company, Mr. Schmidt's company was a legal entity. However, in order to start its business, the company needed a corporate bank account for international funds transfer. Therefore, Healy Consultants suggested a multicurrency bank account at the renowned commercial bank in Uzbekistan. We completed the bank account application, which was then couriered to our Client for his signature. Our staff provided the bank officer all the relevant documents as proof of the company's eligibility to do business in Uzbekistan including information about directors and shareholders, the signed application form, business plan, the company registration certificate, and the company seal. One week after the interview day, the application was approved and all the account information was e-mailed to our Client.
Other support services
To further support Schmidt's business engagement in Uzbekistan, Healy Consultants aids Schmidt in many other related tasks. For example, Healy Consultants provided: i) full recruitment support, including hiring of local staff, advertising, interviews, shortlists, etc. ii) Sourcing for contractors to furnish Schmidt's office iii) contacts in Tokyo, e.g. suppliers, potential clients in Tokyo iv) an introduction to existing clients who operate in the same industry.
Engagement completion
The whole company incorporation, bank account opening and visa application process takes approximately one month to complete from start to finish.
After completion of the engagement, Healy Consultants provided Schmidt with a complete company kit including i) original business registration certificates ii) bank kits (incl internet banking token and cheque book). For our continuous improvement, Healy Consultants also emailed Schmidt an Engagement Feedback Survey for his completion.