Success tips when doing business in Uzbekistan in 2023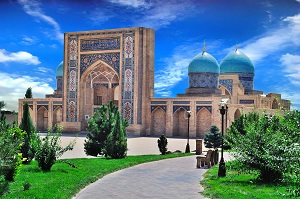 At most shops in Uzbekistan, bargaining is expected. Showing emotion, leaving and coming back, and asking around until prices go down are all common behavior. Shop owners may even come find you if they are willing to give you a lower price than others;

Because Uzbekistan companies are not as well-versed with international business and Western law practices, we encourage our Clients to consistently use and sign contracts of service;

Hiring reliable and experienced workers that speak fluent English is difficult, especially with governmental restrictions on the number of foreign workers allowed in companies. Healy Consultants can assist our clients in its human resource needs by placing advertisements in the major newspapers like the Khalk Suzi and Times of Central Asia;

As Islam is the predominant religion in Uzbekistan, the holy month of Ramadan is observed, with large celebrations marking the end of Ramadan. Be prepared for many Uzbekistani businesses to be closed or for normal operations to slow down for several days;

When you are starting a business in Uzbekistan, it is important to find out what Uzbekistani registrations and licenses apply to your firm. This can be a complex area, as local, state, territory, and federal governments handle Uzbekistan business registration and licensing for various aspects of your business;
Interesting facts about Uzbekistan?
Uzbekistan has one of the world's largest desert, called the Kyzylkum, which reaches into Kazakhstan. The name Kyzylkum literally means "red sand";

The second-largest city in Uzbekistan, Samarkand, is over 2500 years old;

The Uzbekistani currency is called the Sum. The exchange rate is currently 2061 Sum to 1 US dollar;

The capital city of Uzbekistan, Tashkent, is home to dozens of historic mosques and it was named the "Cultural Capital of the Islamic World" in 2007. Many more mosques were destroyed when an earthquake devastated the city in 1966;

The largest sector of the Uzbekistan economy is still the agricultural sector, with cotton production and animal herding accounting for 28% of the labor force.