11 steps to register a company in Madagascar in 2023
By requesting Healy Consultants Group to register their Madagascar company, our Clients do not have to travel to Madagascar to start their company. Our Firm will complete the incorporation procedures on their behalf. Please refer to the section below for further details on the steps to setting up a company in Madagascar.
PRE-INCORPORATION STEPS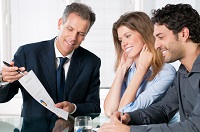 Consultation phase:Prior to commencing the Madagascar business set-up, we discuss

i)

our Client's business goals,

ii)

requirements for their new entity,

iii)

plan the optimal structure for the entity

iv)

fees payable for the engagement;

v)

potential licensing requirements and

vi)

desirable amendments to the model articles and memorandum of association. Thereafter, Our Client

i)

settles Healy Consultants Group's engagement fee;

ii)

signs and returns our Client Engagement Letter;

iii)

provides us all the due diligence documents, required by our Compliance Team;
Planning Phase:We supply our Client with a detailed project plan, mapping out weekly deliverables to engagement completion; including

i)

Madagascar business incorporation;

ii)

tax registration;

iii)

corporate bank account opening; and

iv)

obtaining applicable licenses, thereby increasing transparency as well as setting Client expectations and minimizing disruption to project completion;
INCORPORATION STEPS
Name reservation:Healy Consultants Group submits an online application to the Economic Development Board of Madagascar (EDBM). Our Clients to provide three preferred names, in order of preference. Name reservations, if granted, expire after three months from the date of reservation. Secondary names in non-Roman script are permitted;
Registered office:In accordance with the Madagascar Company Act, our Client is required to file an address with the companies' registry to which official correspondences can be sent and statutory records can be inspected. The Client may use their own physical space in Madagascar or request Healy Consultants Group to provide a virtual office space; this service is also included in our standard service offering;
Document Preparation and Translation:Healy Consultants Group's in-house country experts prepare quality

i)

company incorporation forms,

ii)

draft Memorandum of Articles and

iii)

tax registration application. The documents will then be translated to French and couriered to the Client for their signatures and notarization before being couriered back to our Madagascar office;
Document Submission to Economic Development Board of Madagascar (EDBM):Healy Consultants Group will then

i)

deposit the registered statutes

ii)

apply for the business license and

iii)

apply for fiscal identification number and statistical identification from EDBM.
Incorporation:Within 4 weeks of submission, the business entity will be incorporated. Following Madagascar company registration, our Firm immediately emails our Client with the

i)

Certificate of incorporation,

ii)

Memorandum of Articles and

iii)

Tax Registration (fiscal identification and statistical identification) Numbers.
POST-INCORPORATION STEPS
Bank account opening:If required, Healy Consultants Group assists our Client apply for a corporate bank account for their business. Our Team helps our Client prepare a quality business plan for the bank to optimize the probability of corporate bank account approval;
Additional registrations:If required, Healy Consultants Group will then register the company's employees with the National Social Security Fund and enroll them for health insurance;
Licensing:Assuming our Client's business requires a regulatory license, Healy Consultants Group will be happy to assist our Client navigate the Madagascar regulatory environment and obtaining the necessary licenses from the relevant Government Authorities;
Engagement completion:Following the receipt of all necessary approvals and documents, Healy Consultants Group supplies a full company kit to our Client, including original corporate documents, unopened bank correspondences, and lastly a Client feedback survey to make sure that all the Client expectations were met during the entire engagement period.