Marshall Islands legal and accounting and tax considerations in 2021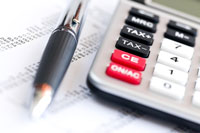 There are no double taxation agreements signed by Marshall Islands;

Marshall Islands companies are exempted from all income tax, dividends, interest, rents, royalties, and capital gains from the sale of company shares;

There is no Marshall Islands personal income tax for employees, directors or shareholders of a Marshall Islands offshore company. However, personal income taxes of 8% are applicable to people employed in the Republic of the Marshall Islands;

It is important our Clients' are aware of their personal and corporate tax obligations in their country of residence and domicile; and they will fulfill those obligations annually. Let us know if you need Healy Consultants' help to clarify your annual reporting obligations.
Legal and compliance

Since 2011, Australia and the Marshall Islands have signed an Tax Information Exchange Agreement (TIEA) on the exchange of information with regards to taxes. In addition to the above, Australia and the Marshall Islands signed an Additional Benefits Agreement (ABA) which is an administrative mechanism to resolve transfer pricing disputes between taxpayers and the revenue authorities of Australia and the Marshall Islands and eliminate double taxation of certain income derived by retirees, government employees and students;

The process of deregistering a company is dictated by the Government. This process will take a minimum of 6 months. Healy Consultants fee to project manage company de-registration is US$1450. During this 6 months period it is mandatory to maintain a resident company secretary and a legal registered office.

From 1 January 2020, the Marshall Islands Government will require all Marshall Islands LLC's comply with new substance requirements. Failure to comply with the above exposes the shareholders and directors to

i)

a fine of up to US$10,000 and

ii)

dissolution of their Company. Refer to this page (click link) for more details;