Success tips when doing business in Marshall Islands in 2023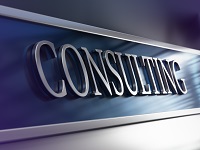 Government agencies play an important role in doing business in Marshall Islands, like all countries. All businesses deal with government agencies on a regular basis, and foreigners setting up a business in Marshall Islands should exercise restraint and be patient as much as possible as authorities will always have the final say in any matter;

As not all local Marshall Islands companies are well-versed with international trade, we encourage our Clients to consistently use and sign contracts of service with suppliers and counterparties;

Your joint venture partner or Marshall Islands shareholder must not merely be a nominee for the sake of meeting the rules of foreign company incorporation. You should choose a partner that actually brings a lot to the table, including knowledge which would help Marshall Islands firm setup;

When you're starting a business in Marshall Islands it's important to find out which of Marshall Islands registrations and licenses apply to your firm. This can be complex area, as different branches of the government will handle registration and licensing for various aspects of your Marshall Islands company formation.
Interesting facts about Marshall Islands?
The Marshall Islands consists of 1,156 individual islands but has a population of just 70,000;

The Marshall Islands economy is predominantly based on Services, with some fishing and agriculture industry;

The Marshall Islands has been a testing ground for US nuclear tests, during the 40's and 50's;

A shark sanctuary of 2 million square km was declared by The Marshall Islands government in 2011;

The US Dollar is the official currency for the Marshall Islands;

For scuba divers the Marshall Islands is an excellent destination with clear blue water, more than 100 species of coral, hundreds of species of fish and numerous ship wrecks from World War II;

Land is a focal point of Marshallese culture and customs.
Frequently asked questions