15 steps to incorporating in Mozambique in 2023
The processes of incorporating a company in Mozambique and opening a corporate bank account is straightforward and can be completed in five weeks. Our Client will not have to travel to the country provided a Power of Attorney is granted to Healy Consultants to complete all procedures on our Client's behalf. The procedures are as follows:
Pre-incorporation planning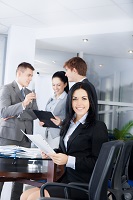 Consultation: Prior to company registration, our Client

i)

signs and email-returns our Client engagement letter

ii)

settles Healy Consultants fees and

iii)

provides all the required due diligence documents;
Corporate structure: Our team and the Client agree on the following:

i)

proposed business activity

ii)

proposed company names (in order of preference)

iii)

share capital amount and

iv)

license requirements;
Power of attorney: Healy Consultants emails our Client the draft power of attorney document (in Portuguese) for their signature, notarization and email return;
Name reservation: Healy Consultants thereafter

i)

performs a company name search with the Legal Entities Registrar of Maputo,

ii)

reserves the available name for the Client's company and

iii)

obtains a certificate of uniqueness name.
Incorporation procedure
Personal tax number: Healy Consultants Group proceeds to secure the personal tax numbers for the foreign directors of the proposed company;
Social contract: Healy Consultants emails our Client the Articles of Association (in Portuguese) for their signature, notarization and email return;
Corporate bank account opening: Healy Consultants banking team

i)

opens a provisional corporate bank account with a leading bank in Mozambique

ii)

requests our Client to deposits the initial share capital and

iii)

obtains a verification of deposit. Some of the banks we work with include Barclays bank, Standard Bank, First National Bank and Banc ABC;
Company Incorporation: Healy Consultants submits all the documents to the Legal Entities Registrar of Maputo to initiate the company incorporation process;
Healy Consultants incorporation team thereafter

i)

obtains a commercial registry certificate, and

ii)

publishes the new company statues in the Official Gazette (Boletins da República).
Post-incorporation procedure
Tax registration: Following company incorporation, Healy Consultants registers our Client's new company for corporate tax with the Mozambique Tax Department (Repartição de Finanças) and obtains a Unique Tax Identification Number (NUIT);
Business Operating License application: Thereafter, we apply for a simplified business operating license at the One-Stop Service Counter. Documents required include

i)

a copy of the company registration certificate,

ii)

Client personal due diligence documents and

iii)

copy of issuance of NUIT;
Declaration of Commencement of Business Activity: Healy Consultants will then proceed to declare the commencement of the business activity of our Client's company with Mozambique Tax Department (Repartição de Finanças);
Alternatively, if our Client is not keen to commence business operations immediately, Healy Consultants Group prepares and submits a letter to the Tax Office informing them of the same and to avoid monthly Government penalties;
Employment Registration: Our incorporation team

i)

declares the commencement of business activity and register our Client's prospective employees with the Provincial Directorate of Labour, and

ii)

with the National Institute of Social Security (INSS) social security;
Engagement Completion: The Client engagement is now complete. Healy Consultants couriers a full company and banking kit to our Client, which includes the company's original corporate documents, unopened bank correspondences and a Client feedback survey.
Frequently asked questions