UAE offshore company: the cheaper option in 2023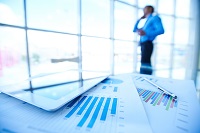 United Arab Emirates offshore entities are non-resident "paper" companies traditionally used by foreign entrepreneurs to trade and hold subsidiaries in the Middle East and Africa. There are three main types of offshore options in the UAE i) the Dubai offshore company ii) the RAK offshore company and iii) the Ajman offshore company (click on each link to view more information on each of these entities). Please also find below more information on the benefits and problems of registering an offshore entity in the UAE.
Benefits of registering a UAE offshore entity

Compared to other entities available for registration, UAE offshore entities are quick and simple to setup because:

Such entities can be

i)

registered within 2 weeks

ii)

100% foreign-owned and

iii)

the registration process does not require foreign shareholders or directors to travel to the UAE;
UAE offshore companies can have a corporate bank account not only within the UAE but also overseas;

UAE corporate documents of offshore UAE companies are bilingual (English and Arabic), making easier the process of opening corporate bank accounts with banks;

UAE offshore companies can hold shares in other UAE offshore or Free Zone Companies. UAE offshore companies are also allowed to trade with other UAE offshore companies (but not with free zones).

Like other UAE entities, UAE offshore entities are tax-attractive because:

There is no corporate income tax in the UAE, which makes UAE offshore entities an ideal vehicle to trade with international customers;

An offshore company registered in the UAE portrays a good image to customers, suppliers and potential venture capitalists. UAE is a globally-recognised jurisdiction which does not carry a 'tax neutral' stigma.

Important considerations before registering a UAE company

UAE offshore entities are not allowed to

i)

trade within UAE customers

ii)

rent or purchase local real estate (including office space) and

iii)

employ local or foreign staff. Classified as non-resident entities, they have also no access to UAE double taxation avoidance treaties.

UAE offshore company comparison

The following is an overview of the 3 different offshore options. We hope this information will help you decide which is the best corporate structure to fulfil your international business objectives. You can also refer to the table available on our website for a comparison between Dubai, RAK and Ajman offshore companies.

The Dubai offshore company (Jebel Ali offshore company)

Dubai offshore companies are actually registered in the free zone of Jebel Ali. They are consequently also known as Jebel Ali offshore companies;

Such entities require

i)

a minimum of one shareholder, with no capital requirement

ii)

2 directors and

iii)

1 company secretary, who can be one of the two directors;

Dubai offshore companies are expensive to register, due notably to a requirement to legalize personal documents of the shareholders and directors;

Lastly, such entities are subject to several business activity restrictions, and notably cannot conduct activities related to

i)

insurance

ii)

movie production

iii)

banking

iv)

management

v)

financial

vi)

gambling

vii)

professional services

viii)

casino

ix)

consulting

x)

property development

xi)

intellectual property

xii)

education

xiii)

media

xiv)

advisory

xv)

security

xvi)

real estate

xvii)

publishing

xviii)

military and

xix)

advertising. Jebel Ali Authority has the right to add more activities to this list and has final authority to accept or reject company registration.

RAK offshore company

RAK offshore entities are registered with RAK Investment Authority, which to date has a portfolio of more than 2,000 offshore companies currently registered;
A RAK offshore company can be

i)

100% foreign owned

ii)

incorporated within 2 weeks with only one director and one shareholder. Also, there are no public registers of directors or shareholders;
RAK is an excellent and cheaper alternative to Dubai. Unlike in Dubai, registration of a RAK offshore company is not subject to

i)

restrictions on business activities or

ii)

a legal requirement to submit legalized documents.

Ajman offshore company

Ajman offshore entities, recently renamed Ajman "International Business Companies", are regulated by the Ajman Free Zone Authority;
The Ajman IBC can be

i)

100% foreign owned

ii)

incorporated within 2 weeks with only one director and one shareholder and

iii)

is not required to submit financial statements nor audit its accounts.