How to register a company in UAE in 2022
Since 2003, Healy Consultants Group PLC has efficiently and effectively assisted our Clients with UAE company registration. We project manage and advise on i) registering a company; ii) obtaining municipal and operating licences; iii) corporate banking options; iv) visa applications; v) supplying UAE service agents and/or local partners; vi) employee recruitment strategies; and vii) office space rental solutions.
01
02
03
04
05
Getting a residence visa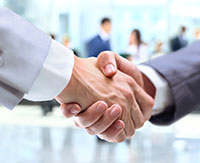 To help you and your family relocate to this country, please answer the following questions, then press the Send button at the bottom of the page.
Within 1 business day, our international migration expert Mr. Simon will ring you to discuss your migration plans.