Success tips when doing business in Barbados in 2023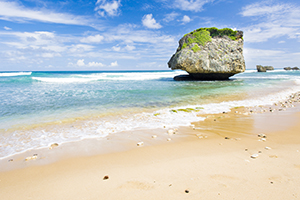 The normal business dress code in Barbados is suits for men and dressy outfits for women, including pantsuits. Sleeveless shirts should be avoided in business contexts;

In Barbados, it is not recommendable to call people by their first names if you have not been introduced formerly;

In a business meeting, a handshake with your business partners is the proper etiquette. Hugs and kisses should be reserved for families and friends only.
Interesting facts about Barbados
"Pride and Industry" is the Motto of Barbados;

Barbados is located in the Eastern most part of the Caribbean and is also considered to form part of the Lesser Antilles;

Barbados was first called Los Barbados, which means 'the bearded ones'. Pedro Campos, the Portuguese explorer name the country Los Barbados, because the fig trees in this country have hanging, aerial roots, looked like they had beards;

Caribbean countries with an economy heavily dependent on tourism and offshore banking;

Hubert Ingraham became prime minister in May 2007 after his Free National Movement, an opposition party, won parliamentary elections;

Barbados is known as 'the land of the flying fish' because of the abundance of flying fish in its waters;

Barbados boasts of being the only island in the Caribbean that enjoys the luxury of having daily flights to Canada, England, and the United States of America;

Barbados was chosen by Tiger Woods as the location for his wedding in 2004.
Frequently asked questions