Interesting facts about Ecuador in 2023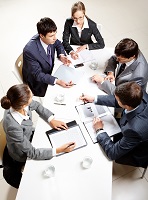 The official currency in Ecuador is the US dollar since 2001;

Ecuador is substantially dependent on its petroleum resources, which have accounted for more than half of the country's export earnings;

The official language in Ecuador is Spanish, in addition to some native languages spoken;

95% of Ecuador's population is Roman Catholic and the other 5% is made up of members of various other religions;

The country has many active and inactive volcanoes. Chimborazo is an inactive volcano that is the highest point in Ecuador;

Ecuador is home to a wide variety of plants and animals. It has four UNESCO World Heritage Sites and 19% of the country is protected;

The flag of Ecuador represents the diversity of the country (yellow), sky and sea (blue), and blood of those who fought for independence (red);

Guinea pig is considered to be a delicacy in Ecuador;

Majority of the balsa wood in the world comes from Ecuador.