Success tips when doing business in India in 2023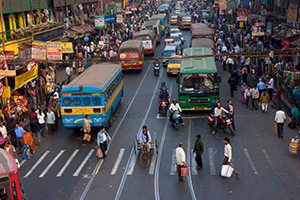 When doing business in India, there are several points about settling and conducting a business in India that our client should be aware of:
India is one of the most diverse countries in the world. It is pointless to have generalizations while doing business since everyone comes from a different culture and background;

Meetings can get informal at times. Also, punctuality is an issue with many Indians. Do not expect everything to start right on time;

The educated class in India speak English well and Indians are usually good communicators.

There are a lot of public holidays in India. Before travelling to India for business, it is important to check the calendar.

India is a socialist country with a bureaucratic government. Consequently, you should expect business processes to take longer than usual;

Although Mumbai is India's financial capital, Delhi is the place where major business transactions happen. Also, Delhi is a better planned city with a good infrastructure unlike other Indian cities.
Interesting facts about India
India has the world's sixth largest economy of over US$2.45 by nominal GDP.

India's major import partner is China while its major export partner is the USA. Some of the main imports are crude oil, gold and precious stones while its main exports include software, petrochemicals and agricultural products;

India is home to over 15,000+ multi-millionaires yet a vast number of the population live under the poverty line;

India is the world's largest democracy, with 1.2 billion people;

The population of India is the second largest in the world, currently at 1.21 billion making it about one sixth of the world's population;

Based on 2017 Global Services Location Index, India is the best country for outsourcing activities. Half of the world's outsourced IT services are provided by India.
Frequently asked questions