Iran employment visas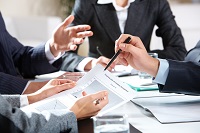 Healy Consultants will assist our Clients in obtaining the requisite visas for entering and working in Iran. Our services will include preparing the application form, collecting the necessary documentation and submitting them to the local embassies/consulates on behalf of our Clients. For this service, we charge our Clients €4,950.
Entrepreneur visa
Foreign investors will need to apply for a work permit in order to be self-employed in Iran. Documents to be provided to the embassy/consulate will include

i)

a valid passport

ii)

proof of Iran company formation certificate and

iii)

VAT registration certificate;

The processing time for the entrepreneur visa will be at least 1 month. The visa issued will be valid for 1 year, after which it can be renewed.
Employee visa
Individuals wishing to be employed in Iran will need to apply for a work permit for the specific purpose of employment. Documents to be provided will include

i)

a valid passport

ii)

employer's letter of sponsorship and

iii)

copies of employment contract;

The approval process, on an average, will take at least 1 month.
Visitor visa
For the majority of nationalities, this visa is issued on arrival and valid for a maximum of 1 month for the purpose of tourism. Documents required are

i)

valid passport

ii)

tickets for the journey

iii)

bank statements to prove that the entire trip is covered

iv)

medical health insurance and

v)

documents declaring purpose of the visit.
Corporate banking options
Our Clients will be required to open a corporate bank account in Iran. Healy Consultants will guide our Clients through the entire process by the preparing the application, submitting the requisite documentation and if required, attending the interview at the bank. Please find below additional information regarding corporate banking in the country.
Iran banking
Iran's banking market is made up of 31 banks, out of which 10 are state-owned while 21 are privately owned;
Only 3 out of the 21 privately owned banks are foreign banks – Europäisch-Iranische Handelsbank, Future Bank and Islamic Development Cooperation & Regional Investment Bank. So, our Clients can choose between using either domestic or international banks to suit their business needs;

Iranian banks offer a limited range of corporate and personal banking products. While debit card services are offered by domestic banks, credit card services are not yet available. So, cheques remain the most popular form of corporate payment in Iran;

Iranian banks offer poor customer care service for foreign entrepreneurs;

Iranian Government imposes strict foreign exchange controls to hinder the possession of unauthorized foreign currency. Entrepreneurs can only exchange local currency though authorized banks and other financial institutions.
Our services
Our services include assisting our Clients in

i)

opening the company bank account and

ii)

obtaining access to internet banking facilities. Our experts can complete this entire process within 5 weeks. Our fee for this service will be €4,950;

Healy Consultants will liaise with the banks to prevent our Clients from travelling for the interview. However, there is still a 80% chance that the bank may require our Clients to travel for a one hour interview. There will be a fee discount of €950 if you have to travel;

Following account opening approval, the bank will directly and independently email our Client the corporate bank account number.

Majority of banks do not courier the banking documents outside of Iran. If required, Healy Consultants Group PLC can assist our Client to collect all the banking details through a POA, without the need for our Client to travel and collect the same.
Trade finance
Iranian banks are willing to provide finance to local companies if the following conditions are met

i)

good business-plan

ii)

availability of security

iii)

experience of business owners

iv)

last 3 years audited financial statements

v)

realistic feasibility study and

vi)

project strength and weaknesses analysis (SWOT);
We also assist our Clients secure trade finance services including

i)

bank guarantees

ii)

letters of credit

iii)

finance against trust receipt and

iv)

document against payment and against acceptance;
Healy Consultants will help our Clients obtain corporate finance in the form of a loan, overdraft or simply preferential credit terms.
Sanctions on Iran
The United States and the EU countries have imposed sanctions on all financial institutions which conduct majority of their transactions in Rial. Consequently, our Clients will find it hard to convert their local currency into Rial as institutions are dumping their Rial reserves to avoid reprisals;

American and EU based companies have been banned from conducting business transactions with Iranian companies. Furthermore, American assets of Iranian companies will be frozen as a result of these sanctions;

The Rial has depreciated significantly against the US Dollar and the Euro over the recent years. It will be harder for our Clients to realize the full value of their repatriated currency.