11 steps to incorporating in Iran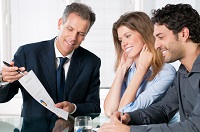 Iran company incorporation is a complex and time-consuming process and can be completed within 2 months, without our Client travelling to the country. Healy Consultants Group PLC will complete all the steps to register the company in Iran and open a local corporate bank account opening on our Client behalf. Standard steps include:
Pre-incorporation steps
Consultation: Before Healy Consultants Group PLC commences the Iran incorporation process, we request our Clients to

i)

sign our engagement letter and courier us

ii)

the signed letter along with all the required diligence documents and

iii)

settle Healy Consultants Group PLC' engagement fees;
Engagement planning: Our experts will draft a detailed engagement plan for our Clients, detailing by week every step towards engagement completion. This plan will optimize work transparency and settle our Client's expectations;
Local ID for directors and shareholders: All foreign shareholders and directors will need to secure a National ID number to be able to be included in the corporate structure of the company. Healy Consultants Group PLC will collect the passport copies and father names of the individuals and the entity names and registration numbers of legal entities to apply for the same. Healy Consultants Group PLC will assist our Clients in submitting the requisite documents and collecting the approval with the National ID number from the Government. This process usually takes 1 week;
Company name: Next, Healy Consultants Group PLC will perform a company name search with the Government authorities and confirm which names are available out of Client's preferred name list. Unfortunately, name reservation in Iran is not available.
Incorporation steps
Payment of share capital: After the company name has been confirmed, Healy Consultants Group PLC bank account opening team will open an Iranian temporary corporate bank account for our Clients. Our team will liaise with the bank to prevent our Client from having to travel for an account opening interview. Immediately, after the account opening, our Client will deposit the proposed share capital into the account and provide us with the bank statement affirming the deposit;
Document preparation: Healy Consultants Group PLC will now prepare the incorporation documents and courier them to our Clients for their signature. After our Client returns the signed forms, our experts will notarize and translate the documents through a local notary and submit them at the Companies Registration Office. Below is a checklist of the documents that will need to be submitted;
Registration address: To support the new company, Healy Consultants Group PLC will provide our Client an Iran based business address. Additionally, our Clients may also request our telephone, fax and email support for their company following entity establishment. If our Client requires us to assist with tax, VAT and Social Security registrations, our client will have to lease physical office premises for a minimum period of 6 months;
Official registration notice: Healy Consultants Group PLC will place a notice in the Official Gazette and a local newspaper announcing the formation of the new company. We will also pay the stamp duty on the company's behalf at the Bank Melli Iran.
Post-incorporation steps
Tax registration: Once the company is successfully registered, we will proceed to

i)

convert the temporary bank account into the typical corporate bank account

ii)

translate the corporate documents into English with an official state translator and

iii)

proceed to register the company for tax and VAT. This step can take around 2 months;
Employee matters: If required, Healy Consultants Group PLC will assist our Clients with visa application for their directors and employees. We will also register the company with the Labor Department and enroll all the employees in the Social Security program. The company will then be allotted a workplace number;
Engagement completion: Following engagement completion, Healy Consultants Group PLC will courier a full company kit to our Client, including original Iran corporate documents, unopened bank correspondence and a Client feedback survey.
Important documents to register an Iranian company
Attested passport copies for the proposed shareholders and directors;
Certified company documents for all corporate shareholders;
A legalized Power of Attorney to Healy Consultants' registered agent to act on their behalf for company registration and bank account opening;
Articles of association;
Bank statement certifying the deposit;
Minutes of meeting of the shareholders and directors;
Written statement affirming the position of the directors;
National IDs of all directors and shareholders;
Name of the newspaper in which our Clients plan to announce the formation of the company.