Iraq free zones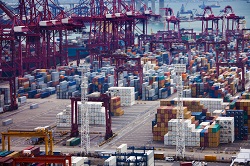 The Iraq Government currently operates 3 free trade zones in the country:

i)

Khor al- Zubair Free Zone

ii)

Falafel Free Zone and

iii)

Al-Qayim Free Zone. A 4th zone is currently being developed near Baghdad in the Fallujah city;
Following activities are permitted in these zones:

i)

Industrial processes

ii)

storage

iii)

transportation and trading

iv)

banking and

v)

insurance. To perform these activities, our Client must

i)

submit an application for approval to the Iraqi Free Zone Authority and

ii)

rent physical space in the zone within 30 days from the approval date;

Income from investment in the free zones be exempt from corporate tax, custom duties (for both exports and imports), VAT and capital gains tax. Additionally, there will no foreign exchange restrictions and offshore banking will be permitted in the free zones. However, any goods imported into the free zone for usage inside Iraq will be subject to 5% reconstruction levy;

Lastly, income of all foreign employees working in the free zones will be exempt from all taxes while income of all Iraqi employees will be 50% tax exempt.
| Free zone comparison | Khor al-Zubair Free Zone | Falafel Free Zone | Al-Qayim Free Zone |
| --- | --- | --- | --- |
| Average annual Industrial space rent per 1000 sq. m. | US$3,000 | US$1,500 | US$1,000 |
| How long to set the company up? | 4 months | 4 months | 4 months |
| How long to open company bank account? | 6 weeks | 6 weeks | 6 weeks |
| Quality of utilities | Satisfactory | Satisfactory | Poor |
| Allowed to sign sales contracts with local Clients? | Yes | Yes | Yes |
| Allowed to invoice local Clients? | Yes | Yes | Yes |
| Corporate tax payable in Iraq | 0% | 0% | 0% |
| Corporate bank account | Standard Chartered | T.C. Ziraat Bank | Vakif Bank |
| Physical office space required | Yes | Yes | Yes |
| Allowed to import raw materials? | Yes | Yes | Yes |
| Allowed to export goods? | Yes | Yes | Yes |
| Can be wholly foreign owned | Yes | Yes | Yes |
| Can the entity hire expatriate staff in Iraq? | Yes | Yes | Yes |
| Minimum number of directors | 1 | 1 | 1 |
| Minimum number of shareholders | 1 | 1 | 1 |
| Individual shareholders allowed | Yes | Yes | Yes |
| Corporate shareholders allowed | Yes | Yes | Yes |
| Corporate director(s) allowed | No | No | No |
| Public register of shareholders and directors | Yes | Yes | Yes |
| LLC company allowed? | Yes | Yes | Yes |
| Annual audited financial statements | Yes | Yes | Yes |